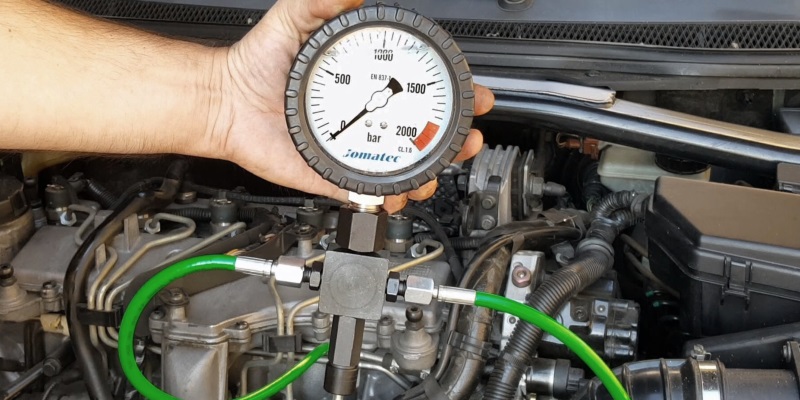 Car High Fuel Pump Pressure Repair in Hamilton
About high fuel pressure:
The fuel pump draws petrol from the fuel tank and sends it to the fuel injectors. Having the correct amount of fuel pump pressure is vital to proper engine operation and performance. This is because your engine requires a certain amount of fuel to mix with air in its combustion chamber.
Learn more about how the fuel pump works >
High fuel pressure can result in too much fuel passing through the fuel injectors and into your car's engine. This can affect the balance of air and fuel, resulting in a rich air/fuel ratio and affecting your engine's performance.
Causes of high fuel pump pressure:
Incorrect fuel pump installation – If your car's fuel pump has been installed incorrectly, you may experience lower or higher fuel pressure. Different engine configurations require different levels of fuel pressure. For this reason, extra care should be taken when installing a new fuel pump or making modifications to other components.
Damaged fuel lines – A bend in the fuel lines (particularly the return line) can result in higher fuel pressure than normal. A visual inspection of the fuel lines will often determine if this is the problem.
Faulty fuel pressure regulator – A malfunctioning fuel pressure regulator can let too much fuel into your engine, causing it to run extremely rich.
Symptoms of high fuel pressure:
High fuel pressure causes too much fuel to enter your engine. This results in your car displaying common symptoms associated with a rich fuel mixture. These include:
Increased fuel consumption – A rich fuel mixture will result in your engine burning a lot more fuel. This will cause a noticeable increase in your car's fuel use.
Black smoke coming from exhaust – When too much fuel is entering your engine, it won't be burnt correctly. The incorrectly burnt fuel will leave your car's exhaust in the form of black smoke.
Check engine light – The check engine light will turn on when your car's sensors detect that too much fuel is entering your engine.
---
High Fuel Pressure Repair in Hamilton
Is the fuel pressure in your car too high? If so, we can help!
At Grimmer Motors, our talented, qualified mechanics can examine your fuel system, measuring the fuel pressure and determining the cause of your car's high fuel pressure. From there, we can fix the problem by providing quality repairs and replacements.
Some of the related services we offer include:
For fast, reliable, effective solutions to high fuel pressure, contact Grimmer Motors today!
Phone: 07 855 2037
Email: office@grimmermotors.co.nz
Address: 998 Heaphy Terrace, Fairfield, Hamilton