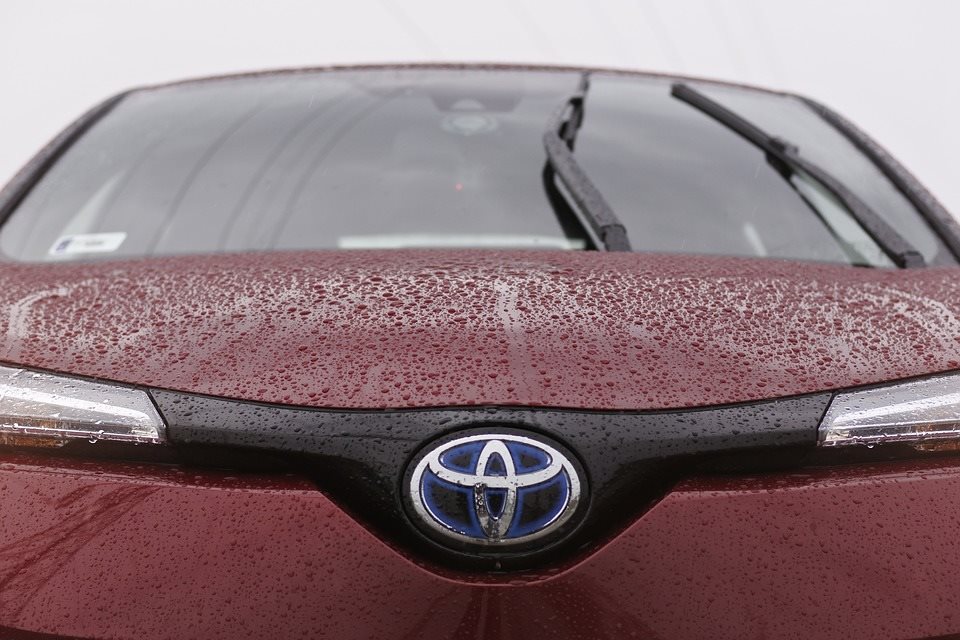 Toyota Car Services in Hamilton
Where to get your Toyota serviced in Hamilton
When you're looking to get your Toyota car, truck or van serviced, it is important to choose an outlet that is reliable, uses high-quality parts, and is fairly priced. Grimmer Motors provides leading services and oil changes for Toyota vehicles. This keeps your car in great condition for longer.
At Grimmer Motors, we endeavour to give you, the greatest, best-value service possible. Whether your car is under warranty or not, we'll provide the services you need to the highest standard.
Learn more about our servicing packages here
Why get your car serviced with us?
High-Quality Parts & Oil
At Grimmer Motors, we use the same premium oil and filters that dealerships use. This keeps your car's engine in great condition.
Same servicing practices as the dealership
When servicing/repairing your Toyota, extra care is taken to use parts, fluids, and equipment that meet your vehicle's recommendations
Special Offers

Get a FREE car wash, electronic scan, tyre shine, and dash polish with any service.
Please note:
Grimmer Motors is not endorsed, approved by, and/or associated with Toyota in any way. We are an independent workshop that aims to provide services and repairs to Toyota vehicles.
How often should you service your Toyota?
In order to keep your Toyota vehicle running smoothly, we recommend that you have your oil changed once every 10,000 km, or twice a year depending on your driving habits. This prevents wear on the inner components of your engine, maximising its reliability and longevity. If you are unsure when your car's last service was, check your oil using the dipstick under the bonnet.
If the oil appears to be black or dark brown, it is probably best that you see a mechanic.
Toyotas are known for their reliability, with many models easily surpassing the 300,000 km mark. However, your vehicle is only as reliable as you let it be. Routine services keep the engine in great condition, as well as allowing mechanics to look around your vehicle and identify potential issues.
What Toyota vehicles do we service?
Grimmer Motors provides servicing and oil changes for a wide range of Toyota vehicles. Below are some of the most common vehicles we see:
Toyota Cars:
Toyota Caldina
Toyota Corolla
Toyota Camry
Toyota Corona
Toyota Yaris
Toyota Sienta
Toyota Fun Cargo
Toyota Echo
Toyota Vitz
Toyota Wish
Toyota Allex
Toyota Allion
Toyota Altezza
Toyota Aurion
Toyota Caldina
Toyota Ipsum
Toyota Ist
Toyota Premio
Toyota SUVs
Toyota C-HR
Toyota RAV4
Toyota Land Cruiser
Toyota Highlander
Toyota Vans
Toyota Estima
Toyota Hiace
Toyota Granvia
Toyota Utes/Trucks
Toyota Hilux
Toyota Land Cruiser
Toyota Hybrids
Toyota Prius
Toyota Prius C
Toyota Camry Hybrid
Toyota RAV4 Hybrid
Toyota Aqua
---
Book your Toyota service now!
For reliable, high-quality servicing for Toyota vehicles, in Hamilton, contact Grimmer Motors today! Use the button below to
make a booking, or give us a call on (07) 855 2037.
Phone: 07 855 2037
Email: office@grimmermotors.co.nz
Address: 998 Heaphy Terrace, Fairfield, Hamilton