---
Do your car's brakes need repairing?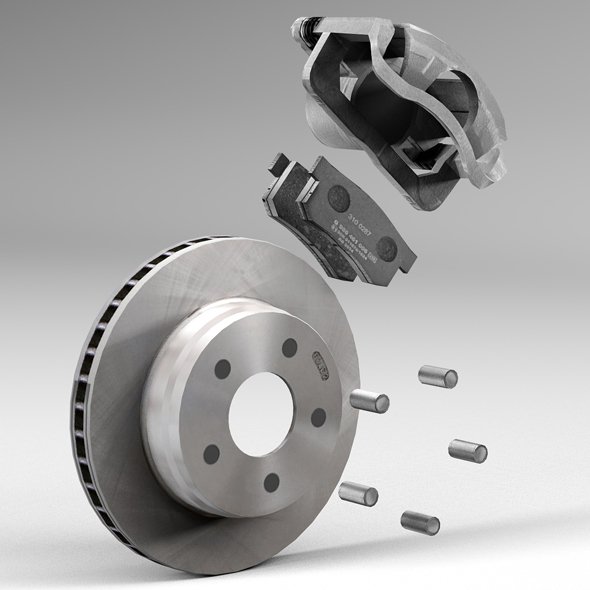 There are several symptoms that indicate that a vehicle's brakes need replacement or repair. These include:
Brakes making squeaking or grinding noises when in use.
The car not coming to a halt as quickly as it used to.
The car will pull towards the left or right while braking.
The steering wheel is shaking.
As well as being a potential safety risk, brake damage can cause serious harm to your vehicle. Loose brake fluid can create rust in your vehicle when left unnoticed. This can cause damage to your car's internal components resulting in expensive repair costs.
If your brakes are in a questionable state, you should have them examined by a mechanic to prevent further damage to your vehicle.
Reliable Brake Repairs in Hamilton.
Grimmer Motors provides honest, high-value brake servicing solutions in Hamilton. At Grimmer Motors, we check your brake system for:
Worn brake pads
Rust or corrosion in brake pipes
Damaged, ripped or split brake hoses
Brake fluid leaks
We are able to quickly diagnose any faults in your car's braking system and give you quality advice on how the problems can be fixed. Below are some of the brake-related services we are able to offer:
Brake Master cylinder repair / replacement
Brake fluid flushing and replacement
Replacement of brake rotors / discs
Fixing brake squealing
Hand brake adjustment
Brake cable repair or replacement
Brake shoes replacement
Brake wheel cylinder replacement
Brake shoe adjustment
Replacement of brake pads
Brake caliper repair / replacement
Brake hose replacement
Brake line, brake tube replacement
Brake shoes replacement
Brake fluid bleeding (we can often use our scan tools for this)
ABS brake repairs
ABS pump replacement
ABS brake modulator valves
Brake pressure modulators
Brake vacuum booster
and much more.
Contact the Grimmer Motors team today for a high-quality brake service that you can trust.
Brake servicing improves vehicle safety.
Brake damage can make your vehicle unsafe to drive. Due to the unpredictability of other drivers, it is essential that your car is able to stop when it needs to. Therefore, it is very important that your vehicle's brakes function properly. At Grimmer Motors, we believe that your safety comes first and take extra care to service your brakes correctly. For peace of mind driving and improved vehicle safety, get your brakes repaired and serviced at Grimmer Motors today.
Conveniently located in Fairfield, Grimmer Motors have been providing quality service to Hamilton since the company was established in 1934. When you receive brake-related services through Grimmer Motors, you can trust our fully qualified mechanics to safely and efficiently and safely service your vehicle, advising you before any further repair work is conducted.
Live/work in any of the following areas? Grimmer Motors could be extra convenient for you.Fairfield
Fairview Downs
Enderly
Claudelands
Peachgrove
Hamilton East
Chartwell
Chedworth
Central Hamilton
Forest Lake, Beerescourt
Frankton
Melville
Waikato