---
We offer Clutch Replacement Services in Hamilton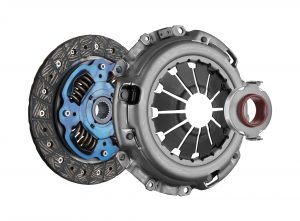 Replacement of a clutch can ensure that your manual vehicle continues to run smoothly. At Grimmer Motors, our experienced, qualified, and trusted mechanics can replace your manual transmission clutch on virtually any type of vehicle, whether it be Japanese, Korean, European, American, Australian, or Chinese assembled. Contact Grimmer Motors today to receive a free, reasonable quote.
What are the Symptoms of a Damaged Clutch?
The most common symptoms of a broken/worn clutch include:
Louder noise when changing gears.
Weakened response from the clutch pedal.
High revs when going up hills.
The average lifespan of a manual clutch depends on how the vehicle is driven. When it is properly cared for, a clutch can last over eight years without needing replacement. If you feel that your clutch is nearing the end of its life, you should get it replaced to ensure that your car continues to change gears smoothly.
---
Conveniently located in Fairfield, Grimmer Motors has been providing quality service to Hamilton since the company was established in 1934. When you receive clutch-related services through Grimmer Motors, you can trust our fully qualified mechanics to safely and efficiently service your vehicle, advising you before further repair work is conducted.
Live/work in any of the following areas? Grimmer Motors could be extra convenient for you.
Fairview Downs
Fairfield
Enderley
Claudelands
Peachgrove
Hamilton East
Chartwell
Chedworth
Central Hamilton
Forest Lake, Beerescourt
Frankton
Melville
Waikato