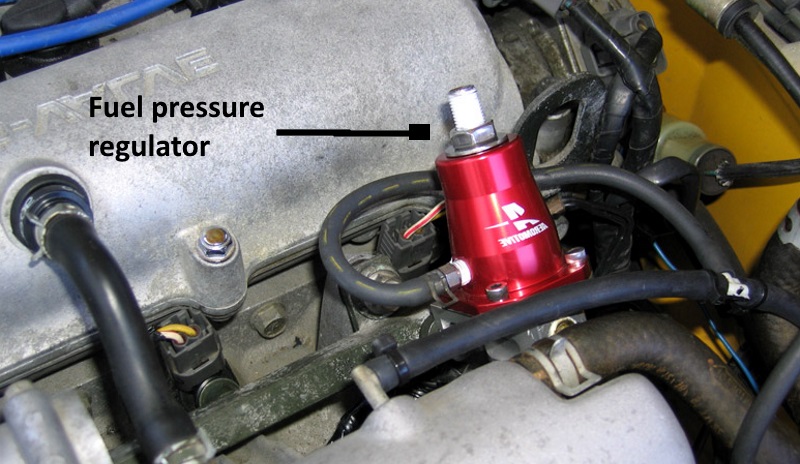 Fuel Pressure Regulator – Repair & Replacement in Hamilton
About the fuel pressure regulator: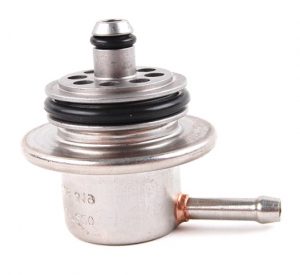 The fuel pressure regulator (or FPR) is an important component in your car's fuel system. As its name implies, it is responsible for regulating the pressure of your car's fuel as it flows around the fuel system and engine. Without a functional fuel pressure regulator, fuel will not build enough pressure to pass through the injectors, limiting engine power. Alternatively, too much fuel may be introduced, resulting in a very rich air/fuel ratio.
The fuel pressure regulator consists of a diaphragm that opens and closes, allowing for steady fuel delivery. When pressure is applied to the top of the regulator, the diaphragm is pressed down, causing the fuel pump to send more fuel to the engine. 
The fuel pressure regulator adapts fuel pressure to fuel demand. This means that it changes the levels of fuel being pushed into the injectors via the fuel pump in order to match the amount of power your car requires in various situations. 
Learn more about the fuel pressure regulator >
Symptoms of a faulty fuel pressure regulator:
Reduced engine performance – A faulty fuel pressure regulator may restrict the amount of fuel that can enter your engine. This may result in a reduction in engine power.
Increased fuel consumption – Alternatively, the fuel pressure regulator may become stuck open, resulting in excess fuel entering your car's engine. This will result in higher fuel consumption. You may also notice black smoke coming from your exhaust. This is caused by the excess fuel not completely burning in your engine.
Fuel leaks – If one of the seals in your fuel pressure regulator becomes loose, you may experience a fuel leak. Fuel leaks can be diagnosed by looking for puddles of fuel under your vehicle.
Dirty spark plugs – If your car's spark plugs appear dirty, it could be due to a faulty fuel pressure regulator. Dirty spark plugs can lose their effectiveness and need to be replaced.
Spark plug replacement in Hamilton >
---
Fuel Pressure Regulator Repair & Replacement in Hamilton
Is your fuel pressure regulator malfunctioning? If so, we can help!
At Grimmer Motors, we can test and replace faulty fuel pressure regulators, allowing for improved engine performance and no leaks. Our skilled,trusted mechanics can also quickly diagnose problems in your fuel system, giving you quality advice on how the problem can be fixed.
For all your fuel pressure regulator repair and replacement needs in Hamilton, contact Grimmer Motors today!
Please Note – we don't generally stock or supply just "parts only" for this service. We are a general automotive repair workshop. If you are able to bring your vehicle to us, we can diagnose the problem, find and fit the necessary parts, or organise the appropriate service for you.
Phone: 07 855 2037
Address: 998 Heaphy Terrace, Fairfield, Hamilton