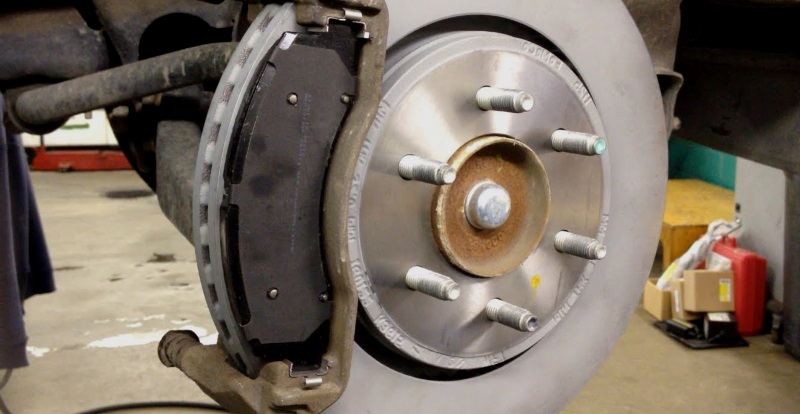 New Brake Pads – Installation in Hamilton
All about brake pads: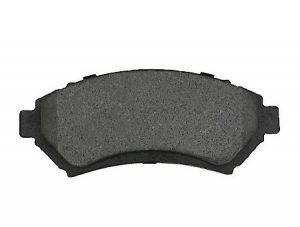 Brake pads are an important part of modern braking systems. They work with the brake disc/rotor to create friction and cause the vehicle to stop.
Most brake rotors have two brake pads positioned on either side. When the brakes are applied, the brake caliper pushes the brake pads against the brake rotor, causing the wheels to gradually stop spinning and the vehicle to slow down.
Many older vehicles do not have brake pads and instead use a brake drum configuration. Brake drums are common for the rear wheel even on some modern vehicles.
When to have new brake pads installed?
New brake pads should be installed on or before your car's current brake pads reach their wear limit. This is because worn brake pads can affect your vehicle's ability to stop quickly and make your vehicle unsafe to drive. The ability to quickly come to a stop can be vital to avoiding potential accidents.
On average, your car's brake pads will last at least 50,000 km. They should last longer if your brakes aren't constantly under extreme pressure. The sudden application of the brakes can reduce the lifespan of your brake pads, especially if it happens a lot.
Symptoms of failing brake pads:
Squeaky brakes – Worn brake pads can produce a squeaking noise when the car comes to a stop. This can be caused by dust, stones and grit, but also by the brake pad wear limit device rubbing on the brake disc rotor, or the brake pad lining wearing completely off exposing the metal of the brake pad to rub on the metal of the brake disc rotor. As the problem gets worse, the metal backing of the brake pad will begin to touch the rotor more often. This will cause a louder, scraping noise as the brakes are applied.
Slower braking – If your car takes longer to come to a stop, there is most likely a problem in your braking system. These problems should be fixed as soon as possible. This is because they can create safety issues. 
Pulsing/vibrating brake pedal – Failing brake pads may cause the pedal to vibrate when it is applied. This is due to uneven contact between the rotor and brake pads. 
---
New Brake Pad Installation in Hamilton
Is your vehicle in need of new brake pads? If so, we can help!
Our safety conscious, experienced and trusted mechanics can thoroughly examine your brake system, determining whether your brake pads need a replacement. We can then remove your old brake pads and install new ones. This will allow for improved vehicle safety and stopping time. 
For new brake pads in Hamilton, contact Grimmer Motors today!
Phone: 07 855 2037
Address: 998 Heaphy Terrace, Fairfield, Hamilton