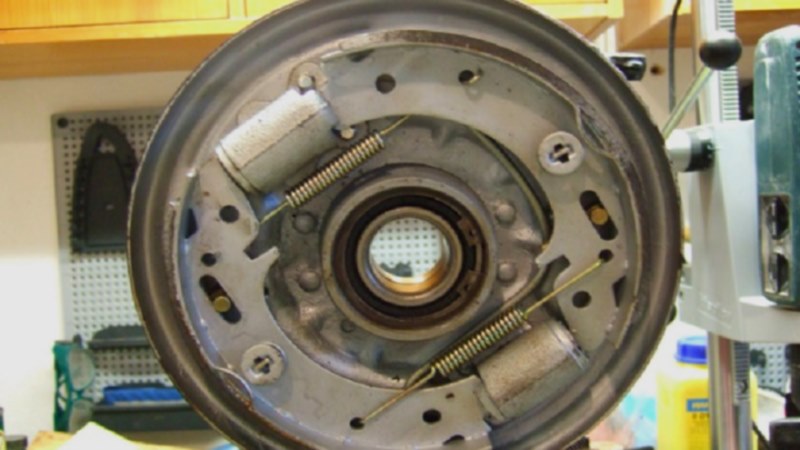 Brake Drum Replacement
What does the brake drum do?
The brake drum a metal cylinder that is usually attached to the rear wheels. The brake drum serves the same purpose as a brake rotor – the brake shoes press against it, creating friction and causing the vehicle to stop.
Brake drums are more common in older vehicles, with most newer vehicles using disc brakes with brake calipers and rotors.
Learn more about brake drums >
Causes of brake drum damage:
Over time, brake drums can wear out and become warped, thin or scored. This is due to the high levels of heat and friction applied to the brake drum. Hard, sudden braking will put more stress on the brake drum, resulting in it wearing out quickly.
Symptoms of damaged brake drums:
Reduced braking effectiveness – When a brake drum becomes worn, its ability to slow and stop the vehicle will be weakened. This can increase the risk of an accident or collision.
Shaking while your brake – The back of the car may shake when your brake due to the brake drum being warped or out of shape.
Noise from brakes – You may hear a noise from your rear brakes if the brake drum is failing. Sometimes a stone or grit may get trapped between the brake drum and the brakes backing plate. This can often may a very loud scraping / squealing noise (sometime only in one direction or speed). 
How important is a brake drum replacement?
When a brake drum first becomes warped or damaged, you may not even notice. However, when the problem becomes more severe, your car's braking ability will be compromised. We suggest that you get your brake drum replaced as soon as the problem becomes noticeable. This is because a damaged brake drum can result in your car not being able to stop correctly and can be potentially very dangerous. 
---
Brake drum replacement in Hamilton
At Grimmer Motors, we can replace the brake drum on your vehicle. This will allow for a much smoother, safer braking experience. Our mechanics can examine your brakes for you and quickly determine if the brake drum is the source of the problem.
A brake drum replacement improves safety and keeps your braking system working as it should. For brake drum replacement in Hamilton, contact Grimmer Motors today.
Phone: 07 855 2037
Email: office@grimmermotors.co.nz
Address: 998 Heaphy Terrace, Fairfield, Hamilton