Has your car failed its Warrant of Fitness (WOF) examination, and do you need repairs? At Grimmer Motors we can help! With our help, you can get your vehicle to a state where it is 100% compliant with New Zealand's Warrant of Fitness standards. Our expert mechanics can communicate with you, letting you know what to expect and what repairs are needed.
We provide expert repairs at fair prices. Make sure you book your vehicle in for repairs within 28 days from your initial Warrant of Fitness inspection or you will have to pay for a new WOF inspection fee.
Keep in mind that you are not allowed to drive your vehicle on the road if it fails its WOF unless it's being operated for the sole purpose of obtaining a new WOF – so it's good to get your repairs booked in ASAP.
Why should you choose Grimmer Motors for WOF repairs?
Rather than providing temporary fixes, our skilled mechanics pride themselves on providing the best possible repairs that last the distance. Grimmer Motors has been in business for 85 years and we pride ourselves on building long-term relationships with our customers. As a member of Auto Super Shoppes, we can provide your vehicle with the highest quality parts and services.
We can carry out a wide range of WOF repairs and services, including: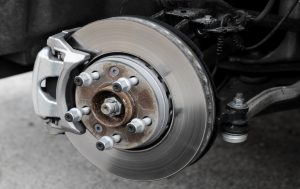 Rust Repairs
Suspension repairs and replacement
Brake related repairs and replacement
Exhaust related repairs and replacement
Lighting and Electrical repairs and replacement
Mechanical and other repairs and replacement
Fixes to safety systems such as seat belts and airbags
And much, much more
If your car fails its Warrant of Fitness, you can then have peace of mind knowing that our workshop's repair services are high-quality and reliable. We are happy to fix your WOF-related issues as quickly and effectively as possible! We are also members of the MTA.
Courtesy cars available for use
At Grimmer Motors, our courtesy cars are readily available to customers who are getting their cars repaired. This means you can still run your daily errands while your car is being worked on. Learn more about our courtesy cars here
Book your vehicle in today and take advantage of this special offer…
If you are able to book your vehicle in for Warrant of Fitness repairs at Grimmer Motors and get your vehicle to us in the morning before 8:30 am and leave it with us until at least 2:30 pm, then you will receive a:
Free basic car wash
Free basic car vacuum
Free tyre shine
Free dash polish
Electronics diagnostics tests (valued up to $90, depending on car technology)
The total added value of these FREE services is over $140!
(For more information see our WOF Special Offers page)
WOF Repairs Hamilton
Does your car need WOF repairs? If so, we can help. We are your one-stop auto shop for Warrant of Fitness certification and repairs in Hamilton. With years of experience in WOF inspections, our technicians can offer the most accurate and honest Warrant of Fitness services in Hamilton! For WOF repairs in Hamilton, contact Grimmer Motors today.