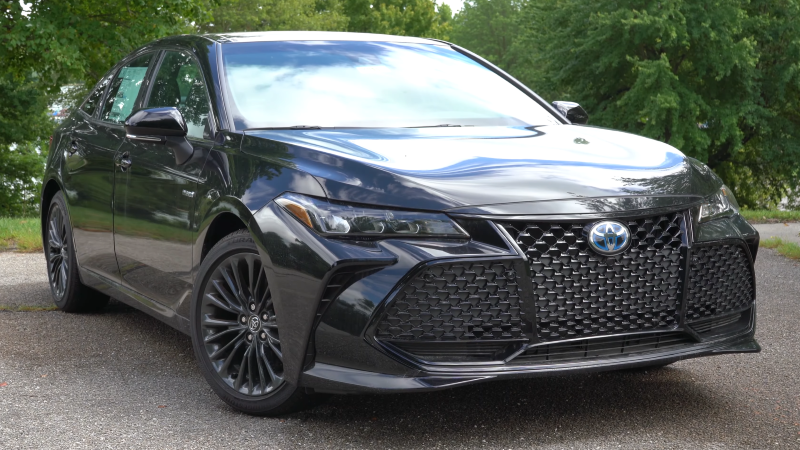 Toyota Avalon Hybrid Problems Hamilton NZ
What are the problems?
The Toyota Avalon Hybrid's luxurious feel and general dependability has made it a popular car: it has not attracted many complaints over the years. Problems with the car have mainly involved issues with the braking and acceleration of earlier models.
As with all hybrids, the Avalon Hybrid should be regularly serviced. This will help pick up any early warning signs of problems and to prolong battery life. Check out the services Grimmer Motors provides when it comes to hybrid cars.
Toyota Avalon Hybrid 2013 -2014:
Drivers overseas have occasionally had issues with this car accelerating when the owner is trying to park, a dramatic but fortunately unusual problem. A review from 2014 describes unexpected acceleration when trying to apply the brakes.
These models have also had isolated complaints about their suspension.
Troubleshooting:  The cause of unintended acceleration in cars is usually problems with the electronics controlling the car's powertrain. Unintended acceleration most commonly happens when your car is shifting gears, when you've disengaged cruise control, or when you're engaging the brakes. Take your car into a mechanic today if you have experienced this. The article above provides some recommendations on what to do if you find yourself in an emergency situation due to unintended acceleration, as does this piece.
Signs your car has suspension issues include the car leaning back, nose-diving or leaning to one side, or the wear on the tires being uneven. A damaged suspension can mean a bumpy ride. If you're worried about your car's suspension, it is best to diagnose and catch the problem early before it becomes a major inconvenience.
Toyota Avalon Hybrid 2015 – 2016
There have been very few complaints about cars from these years.
However, remember to be aware of any signs that your hybrid battery is losing power. Toyota hybrid batteries are under warrantee for eight years, but how long they last depends on how much use your vehicle has. Servicing your car regularly can also help prolong battery life.  Signs your battery may be failing include:
The light telling you to check the engine will turn on
A "Check Hybrid System" warning might also appear
A scan tool will return the codes "Replace hybrid battery pack" / "Hybrid battery pack deterioration"
You might also find you need more fuel
Acceleration may be slower
Grimmer Motors provides services when it comes to both checking and replacing/reconditioning hybrid batteries.
Toyota Avalon Hybrid 2018 -2019
Complaints about Avalon Hybrid models from these years have been few and far between, and have involved issues such as problems with the interior accessories.
Toyota Avalon Hybrid 2020 -2021
There have been no problems of note for these years, the stylish and comfortable latest versions of the Avalon Hybrid receiving great reviews so far.
Toyota Avalon Hybrid Repairs Hamilton NZ
If you want any advice about your Toyota Avalon Hybrid, or would like to  book your car in for repairs, get in touch with the helpful, experienced and friendly team at Grimmer Motors today!
BOOK NOW
Phone: 07 855 2037
Address: 998 Heaphy Terrace, Fairfield, Hamilton