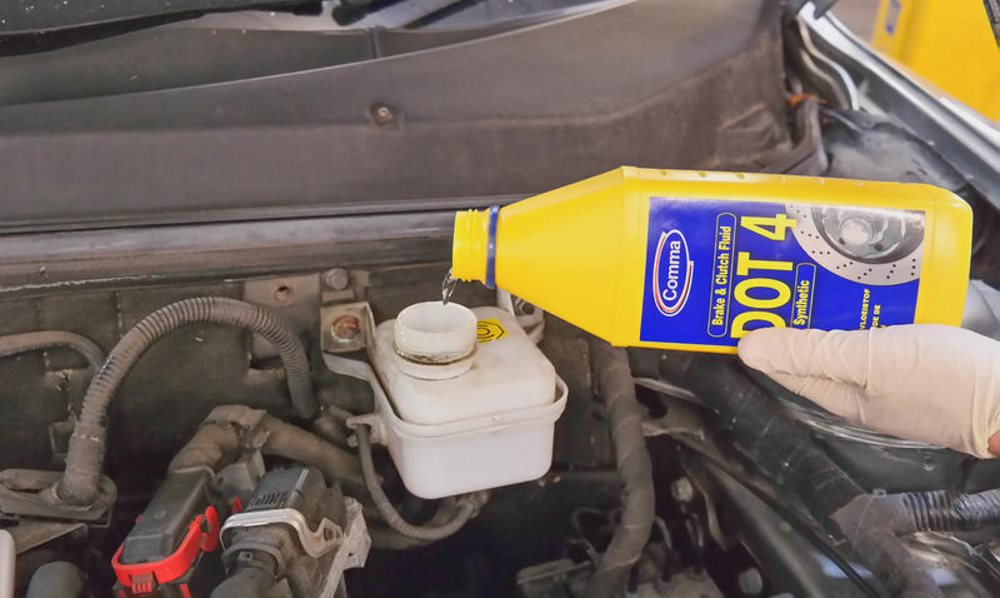 Low Brake Fluid Service & Repairs in Hamilton
Why is brake fluid important?
Brake fluid is a hydraulic, non-compressible fluid which is used to slow your car down when the brakes are applied. When you push your foot down on the brake pedal the hydraulic properties of brake fluid convert this energy into brake pressure, which squeezed your brake rotors and slows the car down.
Since the hydraulic properties of brake fluid are crucial to the operation of your braking system, low brake fluid can affect the safety of your vehicle. When there is little or no brake fluid, there will be a lack of brake pressure and your car may take a lot longer to come to a stop.
In order to work properly and safely, brake fluid should be replaced every 30,000 km or 2-3 years.
Common causes of low brake fluid:
Brake fluid leaks – Sometimes, a leak can develop and deplete your car of brake fluid over time. If this is the case, you may notice small puddles of brake fluid appearing under your car. Brake fluid leaks should be inspected and repaired as soon as possible before they make your car dangerous to drive.
Brake fluid leak repairs in Hamilton
Wearing of brake components – As the brake pads wear, your car will naturally lose some brake fluid. Be sure to top up the brake fluid to the very top whenever you replace brake pads. This will help you avoid this issue.
Symptoms of low brake fluid:
Low levels in brake reservoir – If your car's brake fluid reservoir is displaying a lower level than normal, your brake fluid could be leaking.
Puddles under the car – Puddles of brake fluid may appear if there is a leak in your braking system. Brake fluid is usually clear or brown colour (depending on its age).
Reduced brake performance – If the issue is ignored long enough, it could begin affecting the performance of your brakes. The brakes may take longer to work and your car will take an increased amount of time to come to a full stop.
---
Low Brake Fluid Service & Repair in Hamilton
Is your car in need of a brake fluid top up? If so, we can help! At Grimmer Motors, our team of experienced mechanics can replace your brake fluid and repair any leaks in your car's braking system. This will allow for smoother, safer and more responsive braking.
For brake fluid servicing and replacement in Hamilton, contact Grimmer Motors today
Phone: 07 855 2037
Email: office@grimmermotors.co.nz
Address: 998 Heaphy Terrace, Fairfield, Hamilton