What do brake pads do?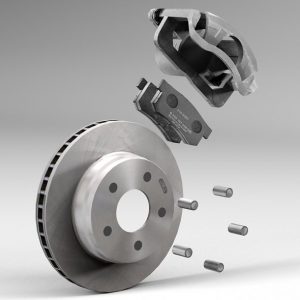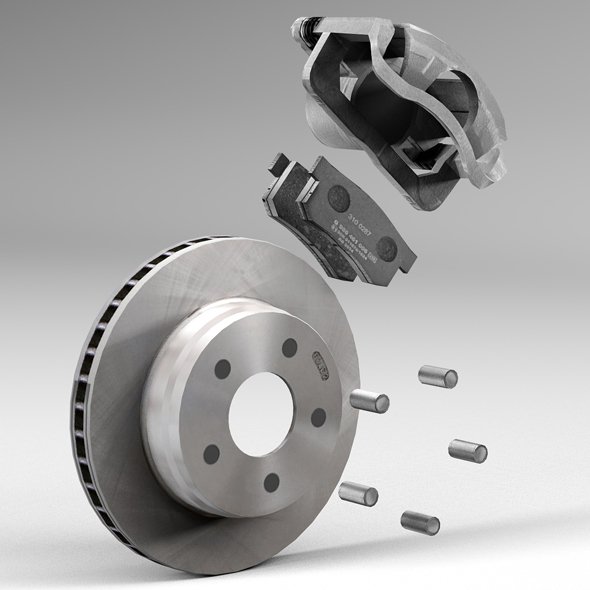 Brake pads are an essential part of any car's braking system, with most cars having at least four sets of them. Their role is to push against your brake rotor when you brake. This causes friction which slows your vehicle down. Healthy brake pads help improve your vehicle safety by allowing your vehicle to stop sooner when the brakes are applied.
Over time, brake pads will gradually lose their coating. This reduces their effectiveness in creating friction and causes loud noises and vibrations when the brakes are applied. When this happens, it's time for a brake pad replacement. Ignoring these issues can affect the safety of your vehicle, leading to increased stopping distance when the brakes are applied. Fior this reason, it's recommended to always stay up to date with brake pad maintenance.
When do brake pads need to be replaced?
Like many other parts of your vehicle, brake pads wear out and lose effectiveness over time and eventually need to be replaced. Each time you use your brakes, tiny amounts of protective coating will wear away from the pad.
Brake pads generally last up to 50,000 km but can last longer or shorter depending on the way the brakes are applied. Soft, smooth braking will allow for less deterioration whereas hard braking will remove more coating from the pad.
You can inspect your own brake pads to check if they need replacing. Look behind your mag/hubcap and you should see the brake pad and rotor. If the pad is less than 5mm thick, you should probably get it replaced as soon as possible.
Signs of brake pads due for replacement:
In order to keep you safe on the road, brake pads should be replaced before they wear out completely. Here are some signs that your brake pads may be due for replacement:
Squeaking or grinding noises when brakes are applied: One of the most common signs of worn-out brake pads is a squeaking or grinding noise when you apply the brakes. This noise is caused by the wear indicators on the brake pads, which are designed to make noise when the pads are nearing the end of their life.
Reduced brake performance: If you notice that your car is taking longer to stop or that the brakes feel spongy or less responsive than usual, it could be a sign that the brake pads are worn out. You may also notice an increase in stopping distance when the brakes are applied.
Vibrations: If you feel a vibration or pulsation in the brake pedal when you apply the brakes, it could be a sign that the brake pads are worn unevenly or that the brake rotors are warped.
---
Brake Pad Replacement in Hamilton
Your brake parts are crucial to your car's ability to stop, so make sure you replace them when you need to! At Grimmer Motors, we can provide high quality brake pad replacement for your vehicle. When you come see us, one of our mechanics will quickly inspect your brake pads, replacing them if necessary.
For reliable vehicle services in Hamilton, contact Grimmer Motors today!