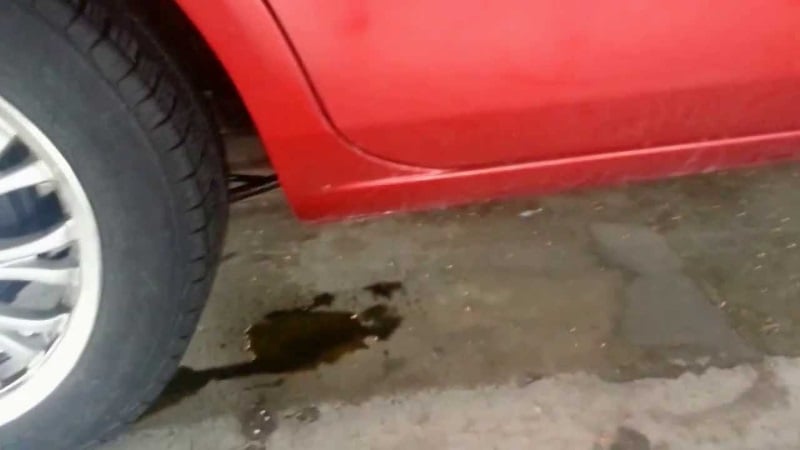 Brake Fluid Leaking Repair
What does brake fluid do?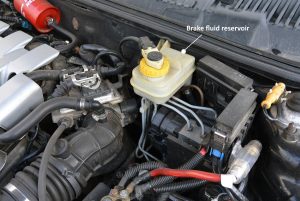 Brake fluid (or hydraulic fluid) is a clear fluid which sits in your brake reservoir. The purpose of brake fluid is to generate hydraulic pressure in your car's braking system. This allows for the rest of your car's braking system to function correctly.
Driving without brake fluid is not recommended. If your brakes run dry, they will lose effectiveness, increasing your car's stopping distance or not applying the brakes at all compromising you and your families safety. If your vehicle is leaking brake fluid, it should be repaired as soon as possible.
Causes of leaking brake fluid:
Cracked brake reservoir – The brake reservoir is what holds the brake fluid when it is not in use. Due to constant exposure to high temperatures, the reservoir can crack over time, resulting in brake fluid leaking. A leaking brake reservoir will create a puddle of brake fluid under the front of your vehicle.
Damaged brake line(s) – Your car has several brake lines located underneath the vehicle. The brake lines transfer the brake fluid from the reservoir to the rest of your braking system. These brake lines can become punctured, resulting in a leak of brake fluid.
Damaged brake caliper bleeder valve – Your brake calipers have valves attached to them which are generally used to bleed the vehicle of brake fluid when a replacement is due. If one of these valves becomes damaged, brake fluid may leak from around your wheels.
Leaking Brake Caliper or Wheel Cylinders – if the seals fail inside brake caliper or brake wheel cylinder then brake fluid can leak out
Symptoms of brake fluid leaking:
Puddles of clear fluid around your vehicle.
Low brake fluid in the brake reservoir.
Decreased brake effectiveness.
---
Brake fluid leak repairs in Hamilton
Do you need to fix a brake fluid leak in your vehicle? If so, we are happy to help.
At Grimmer Motors, our mechanics can quickly diagnose the cause of a brake fluid leak. We can then fix the problem and top up your brake fluid. This will allow you to continue driving safely without facing the risk of your brakes going dry.
For reliable, fast, and quality brake repairs in Hamilton, contact Grimmer Motors today!
Phone: 07 855 2037
Address: 998 Heaphy Terrace, Fairfield, Hamilton