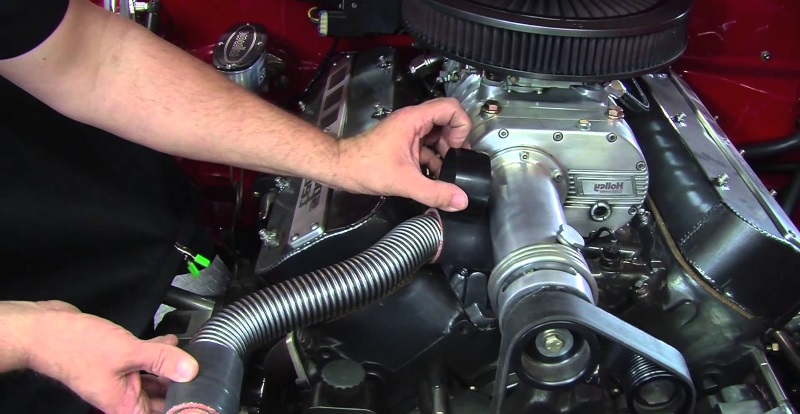 When to Replace the Radiator / Coolant Hoses
About the radiator hoses:
Your car's cooling system has several hoses which transport coolant back and forth between the radiator and the engine. This allows the engine to maintain a healthy temperature, preventing overheating from occurring.
Most cars have two radiator hoses called the upper and lower hoses. These hoses are different sizes and cannot be interchanged. For this reason, it is important to find the right replacement part when you change a hose. The upper radiator hose transfers hot coolant from the engine back to the radiator, allowing the coolant's heat to be removed. Once the heat has been removed from the coolant, it is sent back to the engine via the lower radiator hose.
How long do radiator hoses last?
Radiator hoses generally last a long time. However, they will generally need to be replaced with around ten years of use.
In order to withstand vibrations and high temperatures, radiator hoses need to be flexible. For this reason, they are built using a rubber compound. Although it is very durable, the rubber coating of these hoses will eventually wear out.
The radiator hoses can also be damaged by oil leaks in the engine. Hot oil can leak onto the hoses and damage them. This can lead to leaking and other problems.
Symptoms of a damaged radiator hose:
Coolant leaks – You may notice a puddle of coolant forming underneath your vehicle. This can be caused by a leaking radiator hose or another component in your cooling system.
Increased engine temperature – As coolant exits your vehicle through a leak in the radiator hose, the engine will lose its ability to stay cool. This can result in overheating and a higher reading on your car's temperature gauge. Overheating can cause serious damage to your car, meaning it is best to pull over if this happens.
Physical damage to hoses – Upon examining the radiator hoses, you may notice tears, bulges or other forms of damage. This can be a sign that the hose is due for a replacement.
Collapsed radiator hose – over time some radiator hose may lose their side wall strength. This can show up as the radiator collapsing (or the sides of the radiator hose being sucked together as the engine is revved up. This can cause a restriction in the engines cooling system and cause the engine to over heat. The radiator hose can't be repaired and will need to be replaced.
How to check the radiator hoses
---
Coolant Radiator Hose Replacement in Hamilton
Is your car in need of new coolant hoses? If so, we can help! At Grimmer Motors, you can count on our skilled mechanics to replace your damaged radiator hose(s). This will prevent your cooling system from overheating and save your engine from serious damage.
For cooling system radiator hose repairs and replacement in Hamilton, contact Grimmer Motors today!
Phone: 07 855 2037
Email: office@grimmermotors.co.nz
Address: 998 Heaphy Terrace, Fairfield, Hamilton