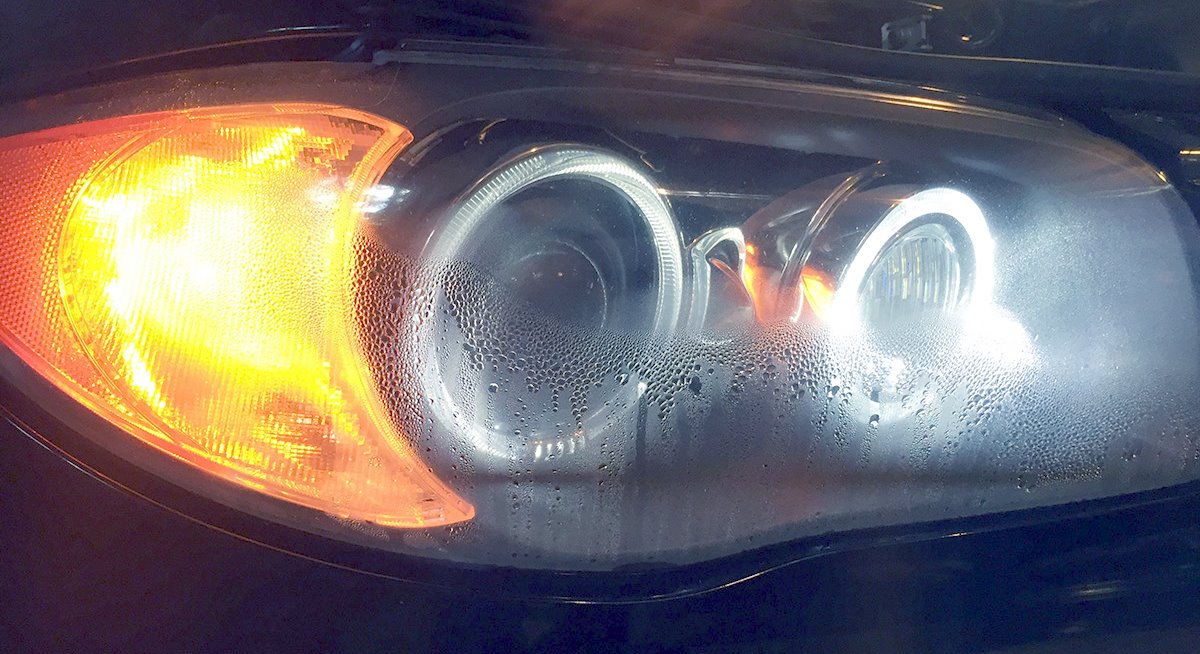 Moisture in Indicator Lights – Repair Service in Hamilton
Why is there moisture/condensation in your turn signal lights?
Moisture inside your car's front or rear indicators / turn signal lights can be a frustrating problem to deal with. This is because it affects the amount of light that can be seen, leading to a potential failure of your Warrant of Fitness as well as safety issues. Moisture inside your car's indicator lights can also lead to corrosion of components, resulting in the bulb and/or other parts needing replacement.
Learn more about Warrant of Fitness requirements for turn signal lights
There are several things that can cause moisture to accumulate inside your car's turn signal lights. These include:
The seals becoming worn, leading to moisture entering.
Cracks, dents or other physical damage to the light itself.
Cold weather, which can cause condensation to cover your lights until they have heated up.
In many cars, the turn signal lights share space with the headlights or tail lights. This means that condensation can spread from these lights to the turn signal lights over time.
Does condensation mean that your turn signal lights need to be replaced?
If condensation is only appearing on your lights for short amounts of time or on cold mornings, then you shouldn't worry. For a lot of cars, this is perfectly normal. Usually, the moisture will evaporate as you use the lights, or throughout the day as the temperature increases.
If condensation is consistently present on your turn signal lights, then it may be best to bring your car to a mechanic. Cracks in the seals, as well as other issues, can cause large amounts of moisture to accumulate around the lens. As well as affecting visibility, this can also cause the light to corrode or burn out. This can result in a more expensive replacement process. Our mechanics can assess the situation accurately, giving you quality advice on what needs to be fixed. The light may require resealing, or the cover may need to be replaced due to cracks or other damage.
Turn Signal / Indicator Light Repairs & Servicing in Hamilton
Do your car's indicators / turn signal lights have moisture, corrosion, condensation or other forms of damage? If so, we can help you! At Grimmer Motors, our skilled mechanics can repair, replace and clean your car's indicator lights. This can result in a significant improvement in visibility, improving your safety as you drive.
If you've failed your Warrant of Fitness for problems with your indicators / turn signals, we can repair the problem, ensuring all of your lights are functioning correctly and legally.
For turn signal light repairs and replacement in Hamilton, contact Grimmer Motors today!
Phone: 07 855 2037
Email: office@grimmermotors.co.nz
Address: 998 Heaphy Terrace, Fairfield, Hamilton