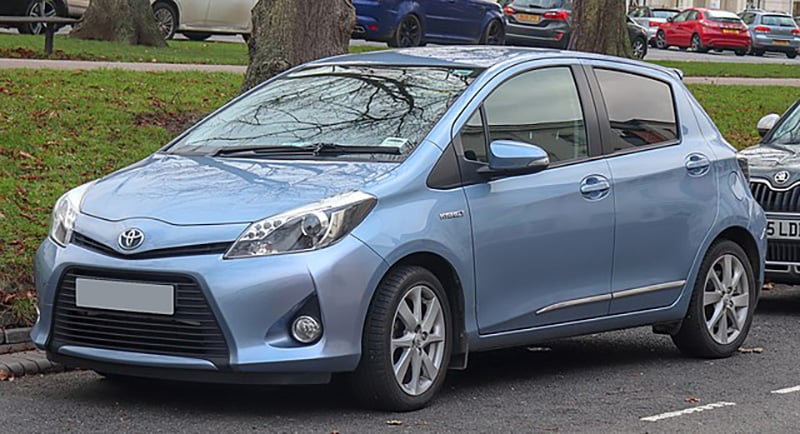 Toyota Yaris Hybrid Problems Hamilton
What are the problems with the Toyota Yaris Hybrid?
The Toyota Yaris Hybrid has a fantastic reputation: it's known for being incredibly dependable, with few recurring issues. The new Yaris Hybrid in particular is receiving good reviews for its fuel efficiency and stylish design.
As with any car however, it is important to keep an eye on any signs of developing problems. Being aware of your hybrid's
battery health is key. Not only the signs on the dashboard, but your charge dropping quickly or your fuel consumption increasing could signal an issue.
Toyota Yaris Hybrid Cross/Hatch 2021
The sporty design and new 1.5-litre engine have attracted a lot of positive feedback, and no major problems have been reported yet.
Toyota Yaris Hybrid Cross/Hatch 2020
Last year there was a transmission damper recall in NZ for just over 500 Toyota Yaris Hybrid Hatch/Cross cars manufactured in 2020. The error led the vehicles' warning lights to turn on, and the hybrid system to enter into "fail safe" mode, when accelerating rapidly. There was a second recall of nearly 400 Toyota Yaris Hybrid cars due to issues with the rear seatbelt.
Troubleshooting:  Owners of affected vehicles should already have been contacted by Toyota. If you have any safety concerns about your car, or concerns about your vehicle's transmission, don't hesitate to contact a mechanic.
Toyota Yaris Hybrid 2011- 2019
The Yaris uses a continuously variable transmission  (CVT): when the car accelerates it revs until you reach the desired speed, which means acceleration can be noisy.
Some drivers have also criticized the  Yaris Hybrid for having "grabby" brakes not leading to a smooth drive.
This model of car uses a regenerative braking system, frequently used in electric vehicles and hybrids: to read more about the regenerative braking and how it works, click here.
Troubleshooting:  Noisy acceleration is probably not something that can be fixed.  If you have any serious worries about the braking system in your vehicle, always contact your mechanic. For more information take a look at Grimmer Motor's guide to regenerative braking system problems/warning signs and repairs.
Hybrid battery care:
Toyota Yaris Hybrid batteries have an 8-year-warrantee, but the battery life of vehicles can vary depending on the amount of use your car has, how balanced the battery is, and how old your vehicle is.
All Toyota hybrid vehicles come with a high voltage hybrid battery, and a smaller 12-volt battery, which runs electrical components such as the audio system and the lights. Issues with these components could mean your 12-volt battery needs to be replaced.
As with any hybrid vehicle, it is important to be aware of warning lights for the battery/the hybrid system itself. It is possible to either repair or replace a hybrid battery if it malfunctions: depending on the issue, reconditioning your battery may be the better and more affordable option for you.
In colder weather, it is always best to keep your vehicle in a garage to help prolong battery life.
Toyota Yaris Hybrid Problems Hamilton
If you are looking for a reliable, trustworthy, and experienced workshop that can give you efficient, fast, and quality service for all your Toyota Yaris hybrid vehicle needs then contact Grimmer Motors today.
If you would like any advice about getting your Toyota Yaris Hybrid repaired or your battery checked over, repaired or replaced, don't hesitate to contact the friendly and experienced team at Grimmer Motors today.
Phone: 07 855 2037
Email: office@grimmermotors.co.nz
Address: 998 Heaphy Terrace, Fairfield, Hamilton