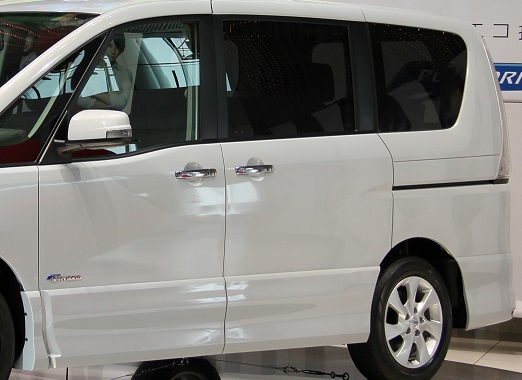 Car and Van Sliding Door Repairs in Hamilton
About sliding doors: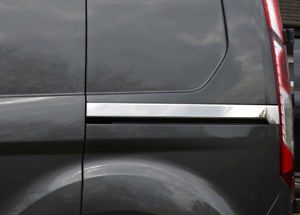 Van's, mini-vans and a small selection of cars have sliding doors. These doors are fairly simple and lock in a similar way to a normal door. Sliding doors slide on a rail on the top and bottom of the vehicle. These doors are especially useful for fitting large things in your car or van, such as child car seats. These days many of these cars come with power or automatic sliding doors. These doors will automatically open and close themselves if you pull or touch the door handle. They can also be controlled by the driver of the car or van. Some vehicles may also have a wireless radio key that can automatically open and close the doors and even the boot of the vehicle.
Causes and symptoms of a sliding door not working:
– Door off its rails: The most common issue with sliding doors is when they come off the rails. This generally happens with non powered sliding doors, but could possibly happen with powered sliding doors as well. This will cause the door to not close properly and could be a safety risk.
– Flat car battery: If your car or van has a powered sliding door it will not work if the vehicles battery is flat, or doesn't contain enough charge open/close sliding door……
– Sliding door getting stuck: If the sliding door is getting stuck on the rails, it might me because the door rails are bent, or something is stuck in the door rails, stopping the door from moving. These will often cause a door to come off its rails.
– Sliding door handle broken: if the inside or outside sliding door handle is broken then you may not be able to open the sliding door from the inside or outside. Broken or defective sliding door handles will mean that you will fail a Warrant of Fitness (WOF) until it is fixed.
Sliding doors in cars are quite rare, but here is a list of the best cars you can find, with sliding doors.
---
Sliding door repairs in Hamilton:
At Grimmer Motors our reliable mechanics will be able to easily fix a sliding door that is not working. We can repair or replace any faulty parts to do with you sliding door including: door handles, motors, switches and door control systems. We can also organize repairs for any associated parts such as the wireless radio key system.
For all sliding door repairs and services in Hamilton, contact Grimmer Motors today!
Phone: 07 855 2037
Email: office@grimmermotors.co.nz
Address: 998 Heaphy Terrace, Fairfield, Hamilton