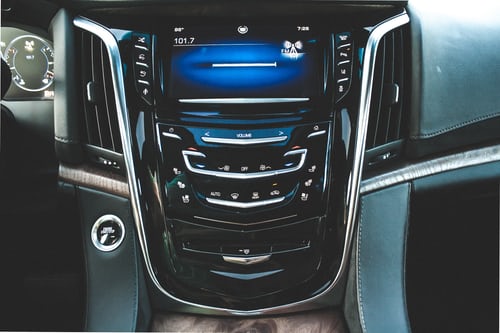 Radio FM Band Expander Hamilton
What is a Radio Band Expander?
An FM band expander is a device used on Japanese car radios which allows them to pick up New Zealand radio FM frequencies.  Japanese FM radio bands are between 76-90 MHz whereas the New Zealand FM broadcast band is between 87.5-108 MHz. This explains why your Japanese car radio can pick up some radio stations

between 87.5 and 90 MHhz but not others. The FM band expander is connected inline between the radio and the antenna and shifts the frequency of the broadcast generally around 10-14 MHz so that it is compatible with New Zealand FM radio stations.
Until recently, most international and New Zealand frequencies have been between 89 – 100 MHz however with the number of radio stations increasing so are the amount of frequency's which have increased to 108 with more likely increases in the future. Without an expander or a whole radio replacement, these frequencies are all out of reach for a Japanese radio that can only assess the few lower frequency stations.
For example, the radio station Free Fm (89) and ZM (89.8) are the only radio stations accessible with a Japenese FM radio. The 18 stations above 90 are all unreachable however, with an expander band, the range is increased to allow the car to access to these higher frequencies.
For a list of common Waikato / Hamilton radio stations click here:
List of Waikato FM Radio Stations
---
FM Radio Band Expander installation services in Hamilton
Is your car in need of an FM band expander? If so, then contact us today! Our experienced and talented mechanics can install the band expander and get you tuned to New Zealand and Waikato radio stations in no time.
For quality, FM Radio and expander instalment and price estimates in Hamilton, contact Grimmer Motors today!
Live/work in any of the following areas? Grimmer Motors could be extra convenient for you.
Phone: 07 855 2037
Address: 998 Heaphy Terrace, Fairfield, Hamilton