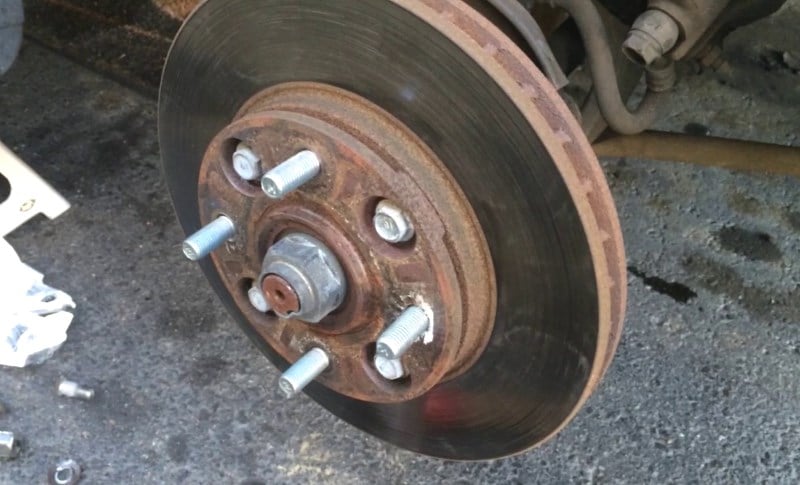 New Car Wheel Studs in Hamilton
What are car wheel studs?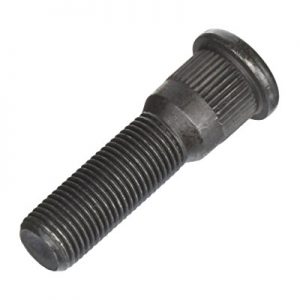 Car wheel studs are used to correctly and safely secure each wheel to your car. Most cars will have at least four studs per wheel. The wheel studs are mounted into the wheel hub assembly,and  usually the brake disc or brake drum fit over top of the car wheel studs. This allows the studs to hold the wheel brake disc or brake drum and wheel all in place. 
The wheel nuts or lug nuts are screwed onto the wheel studs and are unfastened in order to change the tyre. Unlike lug / wheel nuts, wheel studs are permanently connected to the wheel hub assembly, and should only be removed if a wheel stud replacement is taking place. 
In the event that a wheel stud breaks, the thread is damaged or it fails a Warrant of Fitness (WOF), it can become loose from the wheel hub, resulting in a serious safety issue. A loose or damaged wheel stud can affect the control you have over your wheel, increasing the risk of an accident occurring. 
Causes of bad wheel studs:
Incorrect installation of lug / wheel nuts – Improper fastening of lug / wheel nuts can result in the wheel studs becoming damaged. This often happens when a tyre is changed and the lug nuts aren't fastened correctly or the lug / wheel nuts are cross threaded.  It is important to tighten the lug / wheel nuts to the correct tension / torque, as damage can occur from the lug / wheel nut being too tight or too loose. 
Learn how to correctly fasten lug nuts >
Rust damage – Over time, rust can damage the wheel studs on your vehicle. This increases wear and also results in the lug / wheel nuts becoming difficult to remove and reinstall. This increases the chance of the lug / wheel nuts damaging the wheel stud (as mentioned above).
Symptoms of damaged wheel studs:
Reduced tyre stability – When one or more wheel studs are damaged or loose, the stability of the wheel / tyre will be affected. This can cause the wheel / tyre to wobble, making steering difficult and dangerous. 
Missing lug nuts – A damaged or incorrectly installed wheel stud can cause the lug / wheel nut to come loose and fall off while you are driving. If your tyres are missing lug / wheel nuts, examine the wheel stud for damage.
---
New Wheel Stud Installation in Hamilton
Is your car in need of new wheel studs? If so, we can help!
At Grimmer Motors, our qualified, honest and skilled mechanics can correctly install wheel studs onto your car's wheel assembly. This prevents problems regarding the safety, stability of your wheel / tyre and the wheel nuts.
Additionally, we take extra care to install wheel components correctly. This prevents the problems mentioned above from reoccurring. 
For new wheel studs and wheel stud repair in Hamilton, contact Grimmer Motors today!
Phone: 07 855 2037
Email: office@grimmermotors.co.nz
Address: 998 Heaphy Terrace, Fairfield, Hamilton