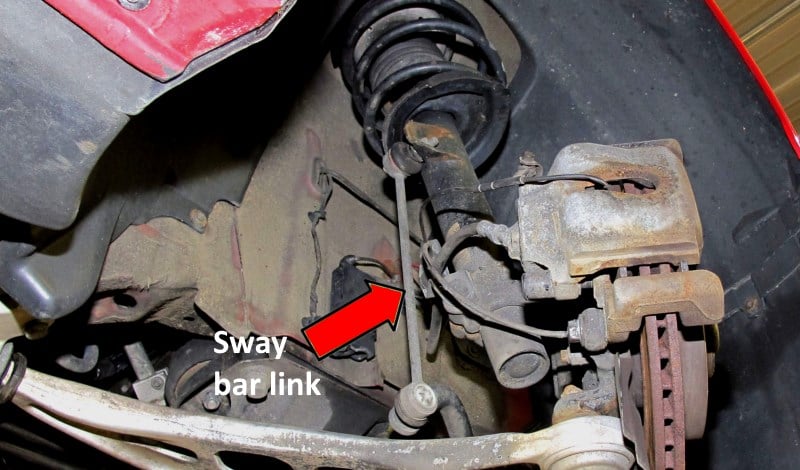 New Car Stabiliser / Sway Bar Links in Hamilton
What are stabiliser bars and links?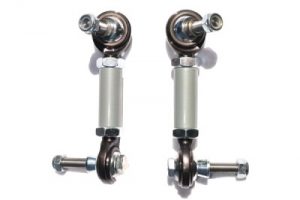 Car body roll occurs when high levels of force are placed on one side of the vehicle. When roll occurs, more weight is placed on the outside of the tyres and less weight on the inside of the tyres. This results in reduced transaction and contact with the road. If too much car body roll occurs, you run the risk of flipping / rolling your car.
Stabiliser bars (also known as anti-sway or anti-roll bars) help prevent roll from occurring and keep the car's body as flat as possible. The stabiliser bar does this by transferring force from one side of the car to the other. Connected to this component are the stabiliser bar links (also known as sway bar links). These attach the stabiliser bar to the control arm of the suspension. Properly functioning stabiliser bar links are essential to keeping the sway bar in its correct position and allowing improved control over the car's steering.
Learn more about the stabiliser bar >
The sway bar bushings support the sway bar and cushion impacts. This helps to reduce bumps and shaking. In some cases, damaged bushings can produce similar symptoms for
Causes of stabiliser bar link damage:
Because the stabiliser bar links are constantly put under high levels of pressure, they can wear over time and lose their functionality. The stabiliser bar links can also become loose and reduce the stability of your car's suspension system.
Symptoms of stabiliser bar link in need of replacement:
Rattling noise from front tyres – When the stabiliser bar links begin to wear out, they will cause the sway bar to rattle or make clunking noises. This symptom is most noticeable when you are going over speed bumps or turning corners sharply.
Reduced handling – Steering will also be affected when the stabiliser bar links are broken. The steering wheel may feel loose and you will notice that you have less control over your vehicle. If this occurs, you should get your car fixed as soon as possible. Steering problems can be a safety hazard which leads to accidents.
Please note: Because the stabiliser / sway bar links are a Warrant of Fitness (WOF) requirement, you will need them to be in good working order to pass your next Warrant of Fitness.
---
New Stabiliser / Sway Bar Links & Repairs in Hamilton
Is your car in need of new stabiliser bar links? If so, we can help!
At Grimmer Motors, our experienced and qualified mechanics can examine your suspension system and determine if the stabiliser / sway bar links need replacement. From there, we can install new stabiliser / sway bar links, allowing you to have maximum control of your car.
For new stabiliser bar link installation in Hamilton, contact Grimmer Motors today!
Phone: 07 855 2037
Email: office@grimmermotors.co.nz
Address: 998 Heaphy Terrace, Fairfield, Hamilton