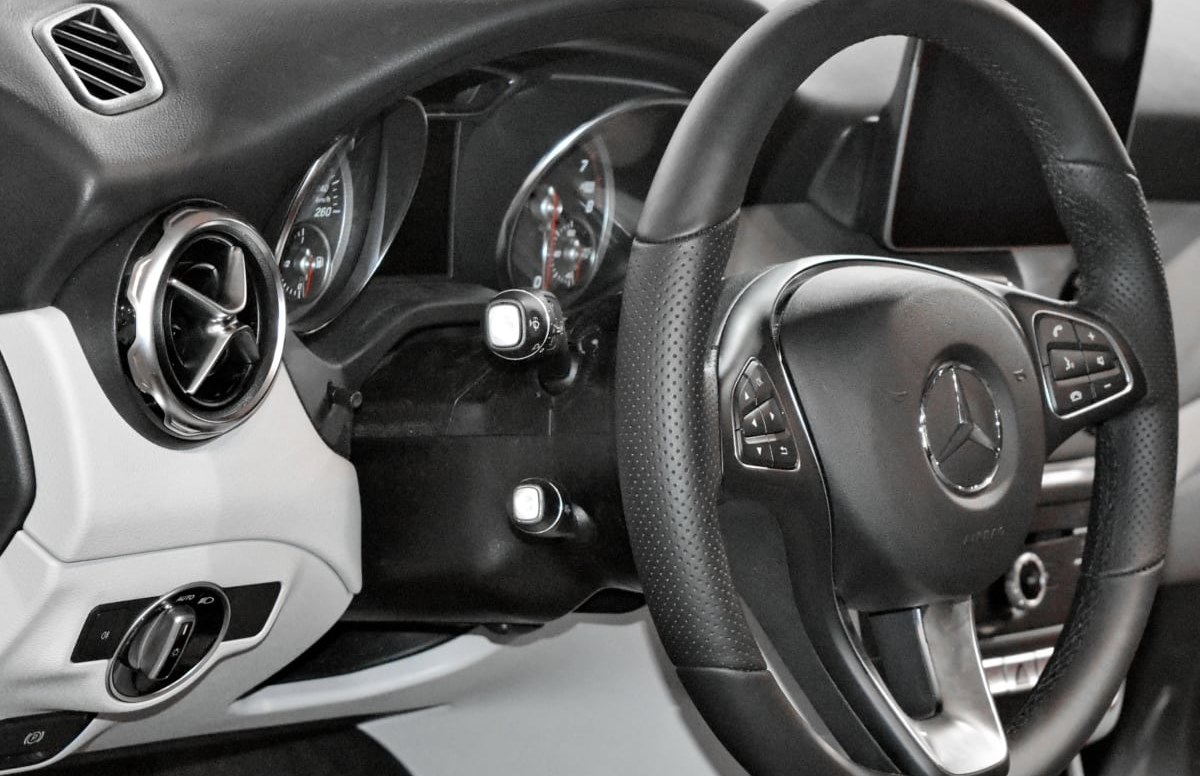 Failed WOF for Loose Steering Wheel – Repairs in Hamilton
Why does your car's steering feel loose?
Loose steering is a reason for concern because it can make your car react unpredictably to turns of the steering wheel.
In order to operate safely, the steering wheel must have a certain level of resistance. This ensures that the driver is able to correctly control the car. There are several parts in your steering system which work together to ensure that this resistance is present. A loose steering wheel occurs when there is too much "play" inside your car's steering system. This can be caused by a variety of things:
Learn more about how your car's steering system works
Damaged or worn tie rods
Tie rods form a connection between the steering system and the wheels. Over time, they can be subject to wear which can result in reduced resistance in the steering wheel. Other symptoms of damaged tie rods include:
The steering wheel shaking
The steering wheel making "squeaking" noises
Increased wear on tyres
Incorrect wheel alignment
Worn ball joints
A ball joint is a round steel ball which acts as a pivot point between the wheels and suspension. This allows the wheels and suspension to move back and forth while the steering wheel is turned. Due to the high levels of stress ball joints are put under, they can eventually wear and cease to function properly. This can affect your car's steering. Other symptoms of a worn ball joint include:
Clunking noises while turning
Uneven wear on front tyres
The steering wheel pulling to the left or right
Ball joint replacement in Hamilton
Is it safe to drive with a loose steering wheel?
It is important that when you turn the steering wheel a certain number of degrees, the car moves as you would expect. Any unexpected reduction or increase in movement can result in a misjudgment. For this reason, it is recommended that a loose steering wheel is repaired as soon as possible.
Due to the safety concerns, loose steering can also lead to your vehicle failing its Warrant of Fitness (WOF). When this happens, the faulty parts will need to be repaired or replaced in order to make your car legal again.
Steering Warrant of Fitness Repairs in Hamilton
Has your car failed a Warrant of Fitness due to a steering-related issue? If so, we can help! At Grimmer Motors, our team of excellent mechanics can service and repair your car's steering system, installing new ball joints and fixing tie rods if necessary. This will allow for improved handling and safety.
For car steering repairs in Hamilton, contact Grimmer Motors today!
Phone: 07 855 2037
Email: office@grimmermotors.co.nz
Address: 998 Heaphy Terrace, Fairfield, Hamilton