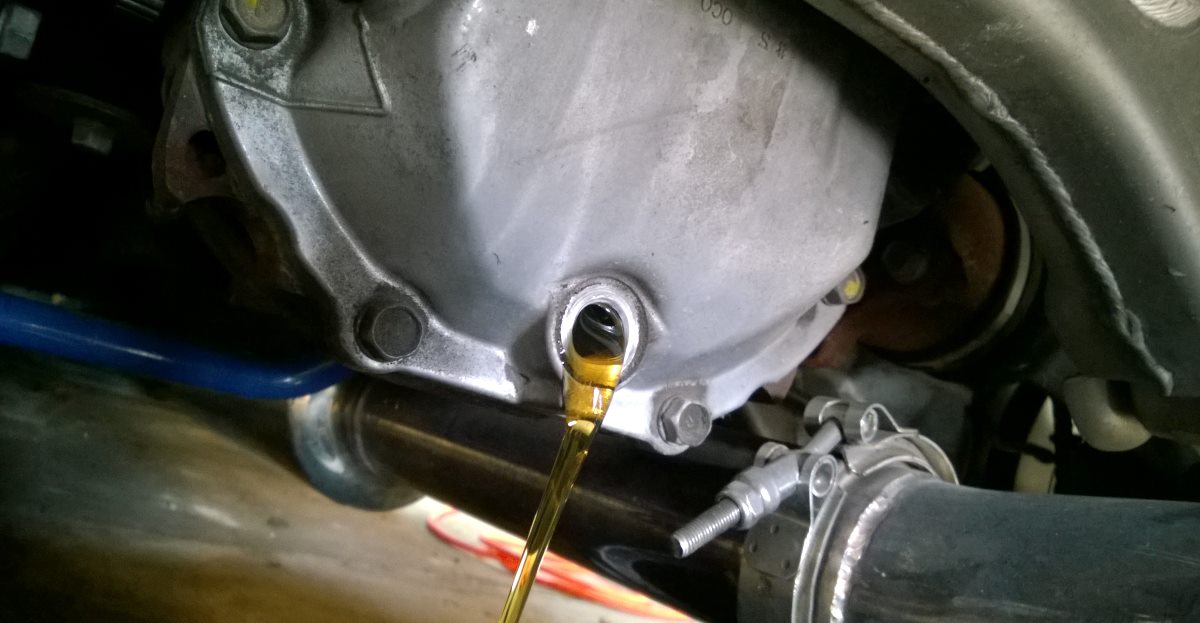 Differential Fluid Replacement & Service
What is differential fluid?
When you make a turn in your car, the wheels on the outside have to travel further than the wheels on the inside. This is because they travel a further distance. The differential (also known as a diff) is what allows two wheels to operate independently at different speeds, preventing skidding and other problems from occurring as you turn.
Learn more on how the diff works >
A special lubrication fluid is used inside the differential to ensure that the moving parts operate smoothly and produce little friction. This allows the differential to operate properly, without any excess noise or heat. Over time, the high operating temperatures can cause this fluid to lose its lubricating properties. This can cause wear and damage to your car's differential if the fluid is not replaced. The diff can also leak, causing a lack of fluid. A leaking differential should be serviced as soon as possible to prevent damage from occurring.
Most mechanics will recommend that you replace differential fluid every 80,000 km or 50,000 miles. If you are in doubt, follow the recommendations in your car's manual.
Symptoms of differential (diff) fluid in need of replacement:
Loud whining noises – If the differential fluid is not lubricating the gears properly, you may likely hear a whining noise, while accelerating or turning. These noises may become worse over time as the car differential parts wear out or diff bearings become noisy.
Visible leaks – When the differential leaks, you may notice small leaks of oil appearing around the back of your car.
Increased wear – Old differential fluid will cause the various parts inside the diff to wear at an accelerated rate. This can lead to the differential eventually failing, causing loud vibrations and increased tyre wear.
---
Differential (diff) Fluid Replacement Service in Hamilton
Is your car in need of a differential fluid replacement? If so, we can help! At Grimmer Motors, our team of skilled mechanics can remove the old fluid from your car's differential and replace it with new high-quality oil. This will allow for improved functionality with less friction and reduced wear.
For differential oil replacement in Hamilton, contact Grimmer Motors today!
Phone: 07 855 2037
Email: office@grimmermotors.co.nz
Address: 998 Heaphy Terrace, Fairfield, Hamilton