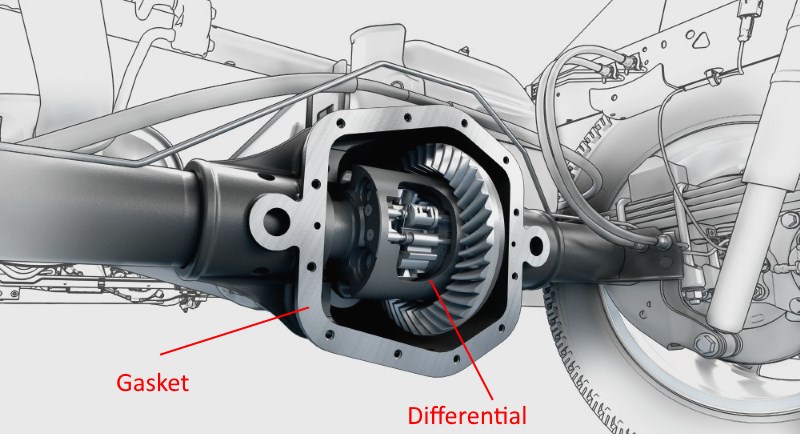 Car Differential Oil Leaks Repair in Hamilton
What does the car differential (diff) do?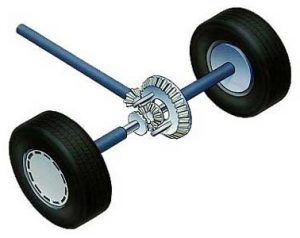 In rear wheel drive cars the differential (diff) system forms a connection between the cars transmission and the horizontal axis of your car. This allows for energy to travel from your car's engine to the wheels. When the differential (diff) is operating correctly, it will be able to transmit energy to the wheels while allowing them to operate at different speeds (hence the name differential).  This allows your car's ABS system to work correctly and improves your car's ability to make turns.
Learn more about how the differential works >
The differential requires lubrication in order to function smoothly. The role of the differential gasket is to keep all of the lubricating oil sealed inside. If the differential (diff) gasket becomes loose, damaged or cracked the diff oil can leak out, affecting the operation of the interior components, including the pinion gear, side gears, spider gears and crown /ring gear, plug differential (diff) bearings), left axle and right axle. 
A differential oil leak will not immediately make your car undrivable, however, the problem will become worse over time due to the the increase friction and heat caused by low or no diff oil. 
Causes of a differential (diff) gasket oil leaks:
Wear over time – The car differential gasket can be put under a lot of stress. Because of this, the diff gasket can wear, eventually resulting in a new differential gasket needing to be installed.
Excess pressure – In rare cases, high amounts of pressure can result in the differential gasket becoming loose. This can cause differential oil to leak. 
What are the symptoms of a failing car differential (diff)?
Grinding noises – When oil is leaking from the differential, the car differential won't be able to operate as smoothly. This can create loud grinding or whining noises from beneath your vehicle. These noises may become worse over time as the car differential parts wear out or diff bearings become noisy. 
Oil leaks from under the back of your car – When the differential gasket is leaking, small puddles of oil may appear under your car. 
---
Car Differential (Diff) Oil Leaks Repair & New Gasket in Hamilton
Is your car differential leaking oil and in need of repair or a new differential (diff) gasket? If so, we can help!
At Grimmer Motors, our skilled , honest and friendly mechanics can diagnose problems in your car's differential system. We can then provide you with high-quality repair and replacement services (if necessary). 
For differential repairs, services and new differential gaskets in Hamilton, contact Grimmer Motors today!
Phone: 07 855 2037
Address: 998 Heaphy Terrace, Fairfield, Hamilton