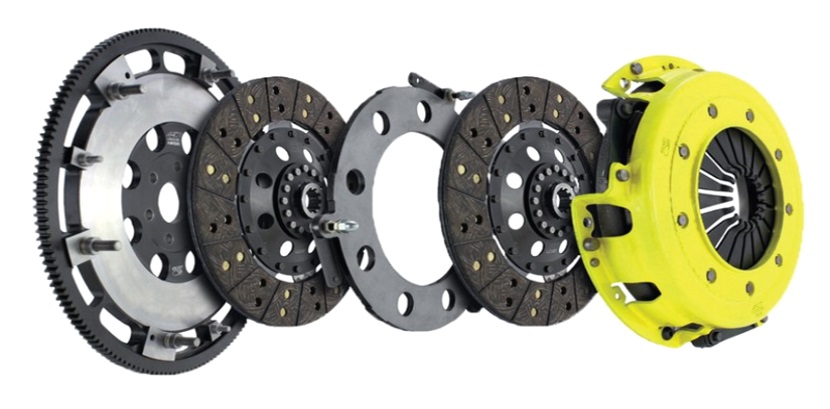 When to Replace the Clutch – Common Signs & Symptoms
About the clutch:
A correctly working clutch allows for smooth gear changes and operation in manual transmission vehicles. For this reason, it is vital that your clutch remains in good condition. The clutch works by transmitting engine power to the gearbox, allowing your car to correctly stay in gear. When it is engaged (clutch pedal pressed down), the clutch disconnects the engine to the gearbox so that the gears can be changed without damaging occurring.
Learn more about how a clutch works
When to replace the clutch?
Clutches are prone to wear over time, meaning they will eventually need to be replaced. The lifespan of a clutch largely depends on factors such as driving styles and habits. Driving under heavy loads will put additional stress on the transmission causing the clutch to wear.  Incorrect driving habits such as "riding" the clutch can also cause it to wear early.
When correctly cared for, a clutch may last for more than 200,000 km. However, excessive wear can cause clutches to fail after less than 60,000 km of use. These varying figures make it difficult for drivers to determine exactly when a clutch will need to be changed. If you are wondering when your clutch will need replacement, you should look for symptoms of clutch damage, rather than judge by how much the clutch has been used. Below are some of the most common symptoms.
Symptoms of a clutch due for replacement:
Difficulty shifting gears while driving
Slipping clutch, causing a loss of acceleration but higher than normal enigne RPM
A clutch pedal that vibrates, feels loose or feels spongy.
Loud noises when the clutch pedal is pressed
Extending the life of your clutch:
The less work your clutch has to do, the longer it will last. So how do you reduce the load on your clutch? Follow these tips below:
When you need to stop, put your transmission in neutral and apply the brakes. Keeping the clutch applied when stationary will increase wear.
Change gears quickly and smoothly to reduce clutch wear.
When coasting for long periods of time, change to neutral rather than apply the clutch.
---
Clutch Replacement Service in Hamilton
Is your car in need of a new clutch? If so, we can help! At Grimmer Motors, our skilled mechanics can replace your car's clutch for you. This will allow for smoother gear changes and transmission operation.
For clutch servicing, repairs and replacement in Hamilton, contact Grimmer Motors today!
Phone: 07 855 2037
Email: office@grimmermotors.co.nz
Address: 998 Heaphy Terrace, Fairfield, Hamilton