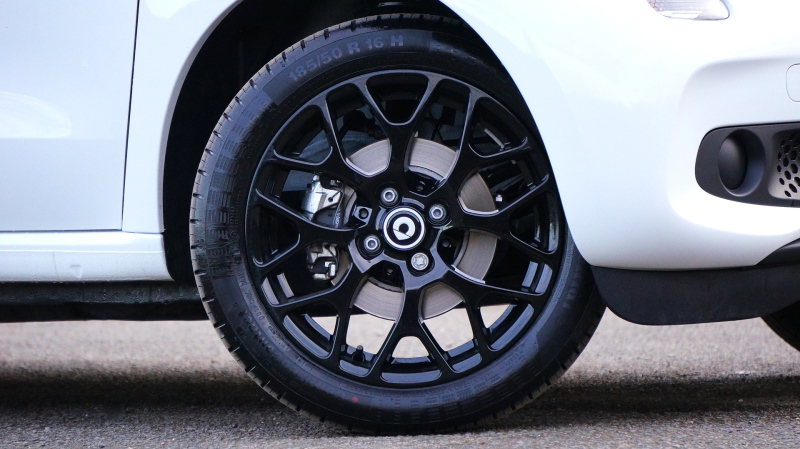 Tyre Rotation Services in Hamilton
What is a tyre rotation?
Tyre rotations are an important part of vehicle upkeep. You may be thinking, don't my tyres rotate every time I drive? While that is true, a tyre rotation shifts the position of your tyres so that they don't get more worn in some areas than others. Mechanics will do the repositioning based on a pattern that may change based on what car you drive. Most often, a tyre rotation involves moving the front tyres to the back and the back tyres to the front. This is because front tyres typically wear slightly faster than rear tyres. Shown in the image to the side is an example of one of these patterns. See even more rotation patterns here. 
When should you rotate your tyres?
How often you need your tyres rotated largely depends on how often you drive as well as what car you drive. More simply, it is best to follow the timeline recommended by your car's manufacturer. Generally, a good measure of when to rotate your tyres is about every 8000 kilometres. This tends to be about as often as you get your oil changed.  You can see how to rotate your tyres yourself, however, it requires tools the average person might not have.
Why is getting your tyres rotated important?
One reason you will want to regularly rotate your tyres is for the financial aspect. Tyre rotations increase the life of your tyres; if your tyres are worn down evenly you do not have to replace them as often, saving you money. On top of that, tyre rotation is one part of tyre safety and maintenance. If your tyres are uneven, it can make different parts of driving more dangerous, like turning corners and braking. It is best to keep your tyres in good condition by regularly rotating them as well as ensuring wheel balance and replacing tyres as necessary.
Tyre Rotation in Hamilton
Do you think it might be time to rotate your car's tyres? If so, we can help! Grimmer Motors ensures friendly, professional, and quick service upon every visit to our shop. We have a team of highly skilled mechanics ready and able to help you with any car-related trouble or question you might have. We know having a mechanic you can trust is of utmost importance, and our team will make sure you feel comfortable leaving your vehicle in our hands. Book an appointment now to rotate your tyres in Hamilton!
Phone: 07 855 2037
Email: office@grimmermotors.co.nz
Address: 998 Heaphy Terrace, Fairfield, Hamilton