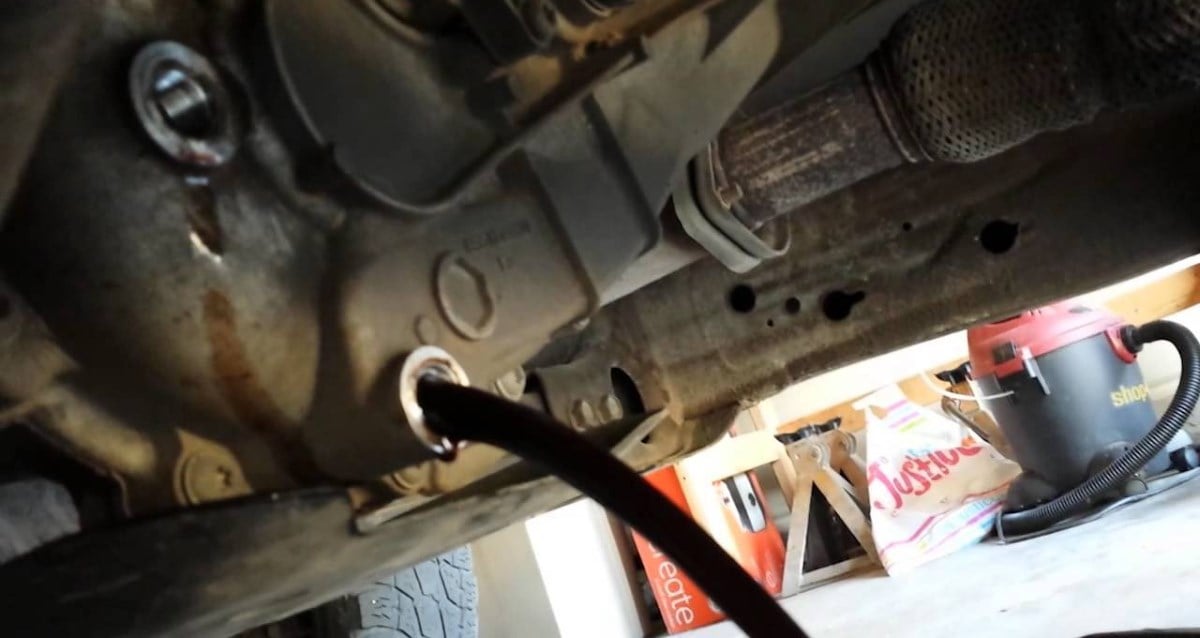 Transfer Case Fluid – Changes / Replacement in Hamilton
What is transfer case fluid used for?
In four-wheel drive and all-wheel drive (4WD and AWD) cars, a transfer case is and important drivetrain component. It is used to direct power from the transmission to all four wheels. This lets all wheels have power at the same time, or lets the control when four-wheel drive is activated.
Learn more about how the transfer case works >
In order for the transfer case to function normally, it needs to remain lubricated.  If it is not, premature wear and damage can occur. Transfer case fluid lubricates the various moving gears, belts or chains. This allows the parts to move smoothly, preventing overheating and wearing caused by excess friction.
When to replace transfer case fluid?
Similar to engine oil, transfer case fluid can become contaminated due to buildups of debris from component wear inside the transfer case. This reduces its effectiveness  by affecting its ability to lubricate the moving components. To prevent damage to the transfer case components, we recommend that you have the transfer case fluid replaced every 50,000 km. 
Symptoms of dirty transfer case fluid:
There are several symptoms that point to transfer case fluid being due for a replacement. Below are some of the most commons symptoms:
Loud noises when driving – When a transfer case is not lubricated properly, you could hear loud grinding noises as you drive. These noises may become worse when four-wheel drive is engaged.
Visible leaks – Leaks in the transfer case will deplete it of fluid, resulting in a lack of lubrication. If you notice puddles forming under your car, we recommend that you get your can examined sooner rather than later.
Problems shifting gears – Low transfer case fluid can affect your transmission's ability to shift gears. It can also cause your car to fall out of four-wheel drive.
---
Transfer Case Fluid Flush, Replacement & Leak Repairs in Hamilton
Is your car's transfer case fluid due for a replacement? If so, we can help! At Grimmer Motors, we can replace the old, dirty transfer case fluid in your car. This will allow for improved four-wheel drive performance while keeping the system in good condition. We can also provide repairs for a leaking transfer case.
We also provide full transfer case replacement.
For transfer case flushing, servicing and repairs in Hamilton, contact Grimmer Motors today!
Phone: 07 855 2037
Address: 998 Heaphy Terrace, Fairfield, Hamilton