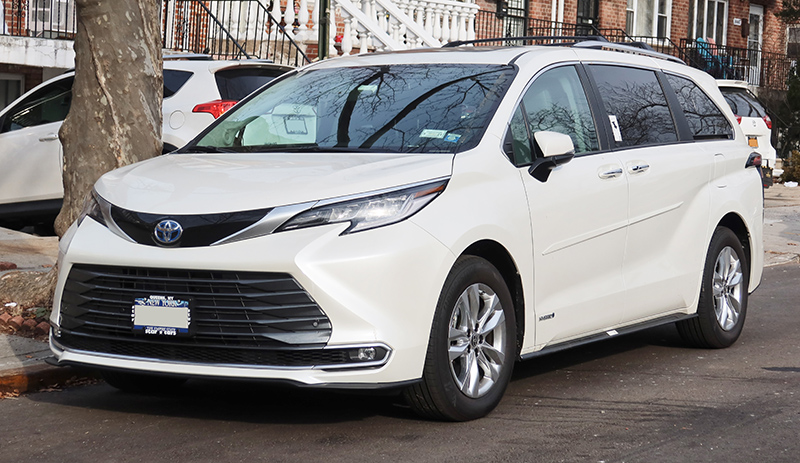 Toyota Sienna Hybrid Problems Hamilton NZ
What are the problems?
Like the Toyota Venza, the distinctive Toyota Sienna minivan emerged in 2021 in hybrid-only form. The new vehicle has received great reviews for its fuel economy, its stylish appearance and its steering. There have been no safety issues yet, but hybrid battery health and the importance of regular servicing is always something to be aware of. The years pre-2010 were the worst in terms of problems with the Toyota Sienna, but over the years as the number of people complaining about issues such as brake problems and faulty transmission has decreased markedly.
Take a look at how the Toyota Sienna Hybrid 2021 compares to previous years.
Toyota Sienna Hybrid 2021
Some reviewers have complained of slow acceleration, engine noise and uneven-feeling brakes. Others have praised the car for how smooth and comfortable it feels to drive. There have been no major safety concerns. The aspects of the car attracting criticism appear to be features of the car rather than anything that can be fixed. If you do have concerns about your new Sienna though, don't hesitate to contact a mechanic.
Hybrid battery care
The Toyota Sienna Hybrid battery is under a 10-year-warrantee. How long the battery lasts depends on how much you use your car, with batteries expected to last more than 160,000km. If you want your hybrid battery to last as long as possible we recommend regular servicing. During the winter months it is a good idea to keep your hybrid out of the cold to help prolong battery life.
Signs your hybrid battery may be in trouble are:
The check vehicle light/the hybrid system warning light appears
The car begins to lose power when you try to accelerate
Your fuel consumption begins to increase
You notice an unexpected drop in charge
Grimmers Motors provides diagnostic services you may find helpful if you are worried about your hybrid battery performance.
Previous years
In the petrol models of the Toyota Sienna, the car's transmission was a recurring issue.  The car's transmission can cause issues such as speeding up and slowing down unexpectedly. If you notice issues like this with your vehicle, don't hesitate to take it to a mechanic to be diagnosed as soon as possible. In extreme cases transmission issues can be dangerous.
Toyota Sienna 2015 – 2020
Few problem were noticed for 2020 . However in earlier years reviewers and drivers described upshift shuddering (shuddering when changing to a higher gear), another sign a vehicle might have transmission problems. Engine problems, fuel leaking, drive train issues and electrical faults.
Toyota Sienna 2009-2014
Drivers complained of brake problems, electrical faults, premature tire wear and the vehicle either accelerating unintentionally or losing speed while trying to accelerate, and sometimes "wandering" on the road.
Toyota Sienna 2000-2009
Vehicles pre-2009 have attracted a host of complaints relating to transmission problems, electrical faults, and problems with the engine and the car's brakes. In 2009 alone, this car was recalled nine times overseas, and it was recalled 11 times in 2006.
The year that attracted the most complaints was 2004. Many of these related to interior accessories and paintwork, but there were a significant minority relating to issues with vehicle brakes. For a general overview of the brake services Grimmer Motors provides, take a look at our information page.
Toyota Sienna Hybrid Repairs Hamilton
If you have any queries about your Toyota Sienna Hybrid or would like to talk to us about repairs, don't hesitate to contact the experienced and friendly team at Grimmer Motors today – for prompt, reliable and top-quality service
Phone: 07 855 2037
Address: 998 Heaphy Terrace, Fairfield, Hamilton