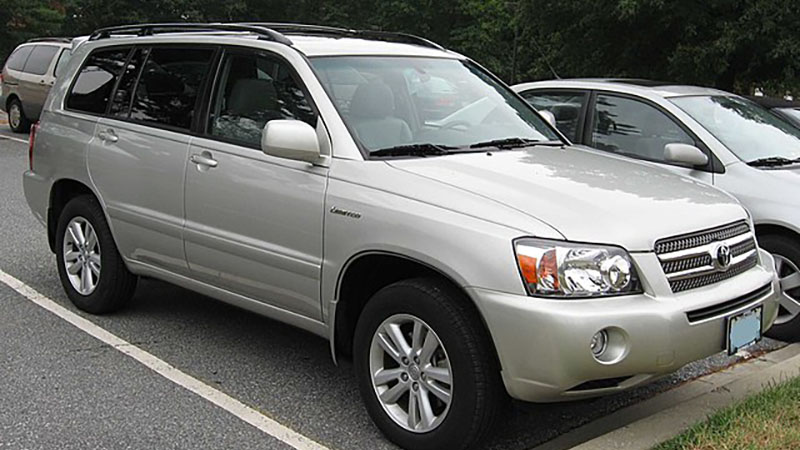 Toyota Highlander Hybrid Problems Hamilton NZ
What are the problems?
A reliable and sturdy SUV, Toyota Highlander Hybrids are known as a family car. This year, the 2021 Toyota Highlander Hybrid was the first of its kind to be officially launched by Toyota in New Zealand, to a good reception from drivers. Although no major concerns have been raised with the 2021 model yet, Highlander Hybrids  have had a few issues through the years, the bulk of which affect early models. As with any hybrid car it is always important to keep an eye on the hybrid battery life, particularly if you end up buying an earlier model.
Toyota Highlander Hybrid 2005 – 2007
Early model years have the highest number of reported problems, mainly with their braking systems. These include issues with brake actuator assembly. 2006 appears to have been the worst year for these issues, and some drivers of 2006 models reported brake failure.
Drivers have also raised concerns about faulty inverter assembly: the inverter on your hybrid car converts direct current from the battery into alternating current, which can be used to power cell phones and other small devices.  If you're having trouble using the power socket in your car, your inverter may be to blame.
Your Toyota hybrid's high-voltage battery is supposed to last eight years. The lifespan of the battery will change depending on how much or how little you use your vehicle, and battery life can be prolonged if you get your car serviced properly and regularly.
Troubleshooting: If you have any concerns about the brakes on your hybrid, make sure you take it to a qualified mechanic straight away, don't risk driving with a faulty braking system. Take a look at the services Grimmer Motors provides when it comes to taking care of your regenerative hybrid brakes here.
If you have any concerns about your car losing power, bring it into your mechanic to get your battery checked. Grimmer Motors both reconditions and replaces hybrid batteries.
Toyota Highlander Hybrid 2008-2012
Drivers of 2008 models have reported  a few issues with faulty brake actuators, however in subsequent years the majority of complaints about the Toyota Highlander Hybrid have been with the feel of the braking system, rather than any mechanical flaw. If you have any concerns about either your battery or your brakes, bring it into the mechanic to get checked over.
Toyota Highlander Hybrid 2013 – 2016
There have been isolated driver concerns about the suspension as well as the brakes: take a look at how your car's suspension works here. Problems with suspension can lead to you feeling every bump on the road, or your car even leaning back, or to one side. Take a look at Grimmer Motors' article on how to spot problems with your suspension. 
Toyota Highlander Hybrid 2017- 2020
Very few issues reported for these years, the 2020 model had a recall in the US for problems with airbag deployment.
Toyota Highlander Hybrid 2021
Reviews of this seven-seater car have largely been very positive, particularly of its comfortable and stylish interior and great fuel economy.
Toyota Highlander Hybrid Repairs Hamilton
If you want any aspect of your Toyota Highlander Hybrid checked out or repaired (including the hybrid battery repaired or replaced) get in touch with the experienced, friendly and reliable team at Grimmer Motors today. We provide prompt, professional and top quality hybrid vehicle service.
BOOK NOW
Phone: 07 855 2037
Email: office@grimmermotors.co.nz
Address: 998 Heaphy Terrace, Fairfield, Hamilton