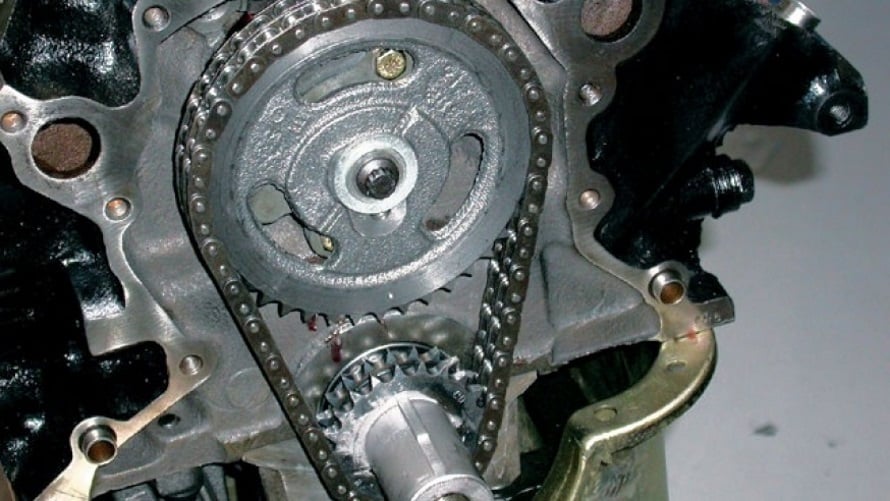 Stretched Timing Chain – Repair & Replacement
What does the timing chain do?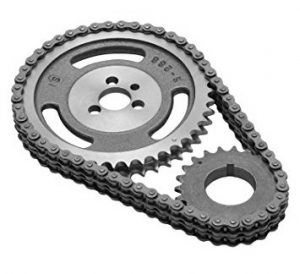 Most cars have either a timing chain or a cambelt / timing belt. The timing chain is a metal chain, located inside the engine. Unlike the cambelt / timing belt, the timing chain doesn't need to be replaced every 100,000 km. However, timing chain problems can still occur, especially in high-mileage vehicles.
What's the difference between a timing belt and chain? >
The timing chain keeps engine components running in time, preventing the engine valves hitting the pistons. It does this by connecting the crankshaft to the camshaft, which controls the opening and closing of engine valves.
What causes timing chain damage?
Like many other engine components, the timing chain and its timing chain tensioner can wear over time, causing it to stretch. A stretched/worn timing chain will eventually result in the engine's timing becoming inaccurate. This can cause damage to other parts of your engine.
Symptoms of a stretched/damaged timing chain:
Below is a list of common symptoms associated with a stretched, damaged or worn timing chain:
Rattling sounds while idling – A worn timing chain may cause your engine to rattle and vibrate. This will produce a rattling noise when the vehicle is idling and sometimes while the engine is revved up.
Misfiring engine – A misfire occurs when your vehicle's engine misses a process in its combustion cycle, causing unburnt fuel to go into the exhaust and atmosphere. When the timing chain begins to stretch, you will experience more misfires. This is due to engine components falling out of time with each other.
Check engine light – In severe cases a failing and very stretched timing chain may cause the check engine light to appear on your dash. 
Car not starting – If the timing chain is severely damaged, your car may still turn over, but fail to start. 
How important is a timing chain replacement?
When the timing chain breaks, the engine's pistons may hit the cylinder head valves, causing serious damage to your engine. This can result in your car needing an engine replacement.
Rather than letting your timing chain die and spending thousands on an engine replacement, we suggest that you get your timing chain replaced as soon as it starts to show warning signs.
---
Stretched Timing Chain Repair & Replacement in Hamilton
At Grimmer Motors, we can diagnose if you need to replace your vehicle's timing chain for you. This will allow for your engine to run healthily, with no risk of the timing chain breaking and damaging the pistons and valves. 
For quick, reliable and honest timing chain repair and replacement, contact Grimmer Motors today!
Phone: 07 855 2037
Address: 998 Heaphy Terrace, Fairfield, Hamilton