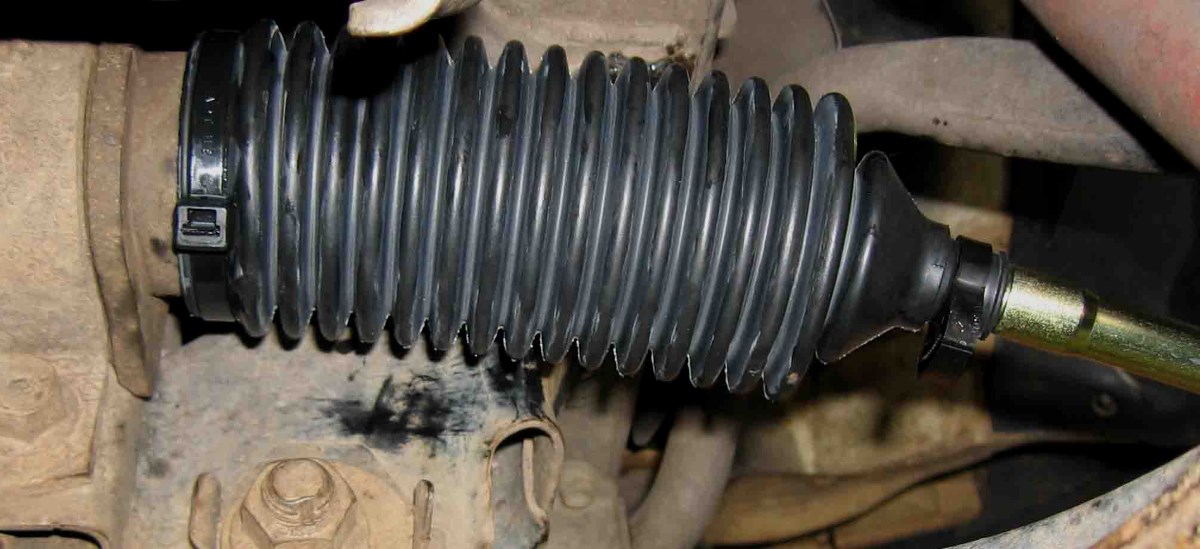 Steering Rack Boot – Repairs & Replacement in Hamilton
What is the steering rack boot?
The steering rack boot is an expandable piece of rubber that forms a seal from your car's rack and pinion to the tie rod end. Most cars will have more than one steering rack boot, with one at each end of the steering rack.
The purpose of a steering rack boot is to seal each end of the steering rack while still allowing movement. The steering rack boot prevents dirt, water and other debris from entering the steering system and causing damage. The steering rack boot also keeps lubricant from leaking, increasing the health and longevity of steering components.
Eventually, the steering rack boot may be subject to tearing and cracks. This can cause damage to the steering rack overtime if the steering rack boot is not replaced. Replacing the steering rack boots before they become too worn can save you a lot of time and money on a longer, more complex steering rack repair.
How does the steering rack work?
Symptoms of a failing steering rack boot:
Visible damage to boot – If you feel confident getting underneath your car, you can inspect the steering rack boots yourself. If you notice any obvious tears or cracks, the steering rack boot is probably due for replacement. A steering rack boot soaked in fluid or oil is also a reason for concern and usually is caused by a leak in the steering rack.
Steering feels tight – A common symptoms of steering rack problems is a tight steering wheel. This can be caused by a loss of hydraulic pressure in the power steering system or problems with steering rack components.
Grinding noise when turning – Improper lubrication due to a leaking steering rack boot can lead to your car producing grinding noises while you turn. Over time, this will cause more damage to your steering rack, increasing the cost of your repair.
---
Steering Rack Boot Replacement Service in Hamilton
Is your car in need of a new steering rack boot? If so, we can help! At Grimmer Motors, our team of experienced mechanics can take a look at your steering rack and determine if the boots need replacing. If they do, we can fit a new set of boots onto your car. A new set of steering rack boots will ensure proper lubrication of the steering rack takes place, as well as keep harmful contaminants from damaging the steering rack. This will save you lots of money in repairs over time.
We also offer steering, suspension and wheel bearing repair services.
For steering rack boot repairs and replacement in Hamilton, contact Grimmer Motors today!
Phone: 07 855 2037
Address: 998 Heaphy Terrace, Fairfield, Hamilton