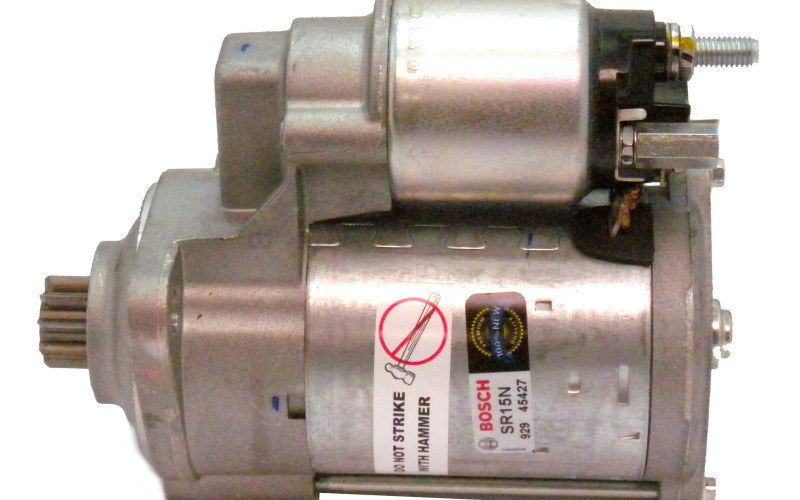 Starter Motor Brushes Repair In Hamilton
About starter motor brushes:
Starter motor brushes have spring pressure to push against the starter motor commutator inside the starter motor. There is a series of brushes used to connect the electrical current from a static conductor to a dynamic conductor. The brushes make contact with the commutator and as the starter begins to rotate the brushes reverse the flow of current to the armature alternatively. Starter brushes carry the full flow of current through the motor.
In a starter motor, there are usually about 4 or more brushes with two as a positive brush and the other two as negative brushes. The material of this brush is usually made of copper and carbon, to keep the brushes and commutator from wearing out. But over time the starter motor brushes will wear out. If this happens then the starter will be difficult to run or may only operate intermittently.
Causes of brushes to wear in starter motors:
Brushes experiencing damage due to electrical underloading or overloading
Starter Motor winding faults
Voltage surges to the motor
Issues with the commutator – excessive sparking / arcing caused by the worn starter motor brushes
Symptoms of a bad starter motor
Common bad starter motor signs include
Engine not turning over and won't start
Starter engaging but not spinning the motor
Grinding noises or smoke when starting the motor
Interior lights dim when starting the car
Starter motor repairs and replacement in Hamilton
If your car starter motor is not working correctly and needs a repair we are here to help you, to repair your starter motor or replace it according to your car's needs.
At Grimmer Motors, our team of experienced mechanics provides solutions to a variety of starter motor-related issues and other electrical-related issues. Please contact us by clicking on the button below.
Phone: 07 855 2037
Address: 998 Heaphy Terrace, Fairfield, Hamilton