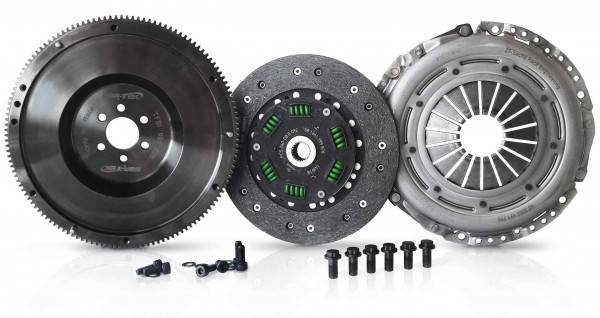 Single Mass Flywheel Repairs in Hamilton
About Single Mass Flywheel's: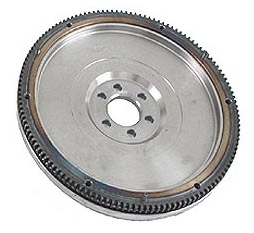 A Single Mass Flywheel is an energy storage device in manual transmissions. A single mass flywheel is a single component which comes directly in contact with the clutch plate. Single mass flywheel are used to dampen vibration but often are not as good as Dual mass Flywheel, hence the cheaper price tag. Single mass flywheels are commonly used because of its cheaper price tag, and can be repaired easily by resurfacing. They are also sometimes used to convert from a Dual Mass Flywheel to lower the cost of a major clutch replacement.
Causes of a Damaged Single Mass Flywheel:
Wear and Tear: It is normal for a single mass flywheel to wear out overtime. This is due to the constant friction with clutch, and the constant vibration.
Burning and scoring: if the old clutch has been slipping for a period of time this can damage the clutch plate flywheel surface
Bad driving: If you use the clutch and accelerator pedal to help adjust your speed, this will lead to your flywheel wearing out much faster, as you will be constantly slipping your clutch and producing heat from friction.
Symptoms of a Damaged Single Mass Flywheel:
Vibration: Excessive vibration in the floor and clutch pedal could indicate a damaged flywheel. You may also feel vibration when changing gears and in the gear stick.
Burning Smell – If you smell a burning smell, it could be due excessive heat of the flywheel. This could be because of wear and tear or clutch driving. This is when you use the clutch pedal with the gas pedal to control your speed or to slow down. If you're worried about burning smells in or around you're car it could also be due to your clutch.
Find out more on burning smells here: Clutch Burning smell 
Gear trouble: When driving you may experience trouble with your gears. Gear slippage and gears getting stuck are examples of this. This can be dangerous as it is distracting for the driver.
---
Learn more about flywheels here: Single Mass Flywheels
---

Single Mass Flywheel Repairs and replacements in Hamilton:
It isn't rare for single mass flywheels to wear down and need repair or replacement, so at Grimmer Motors our experienced mechanics can help you with all your repair and replacement needs for single mass flywheels.
At Grimmer Motors, we provide a variety of flywheel-related services. This includes, getting the single mass flywheel skimmed, flywheel conversion from Dual Mass to Single Mass, replacement and repair for a range of flywheels.
For single mass flywheel repairs in Hamilton, contact Grimmer Motors today!
Phone: 07 855 2037
Email: office@grimmermotors.co.nz
Address: 998 Heaphy Terrace, Fairfield, Hamilton