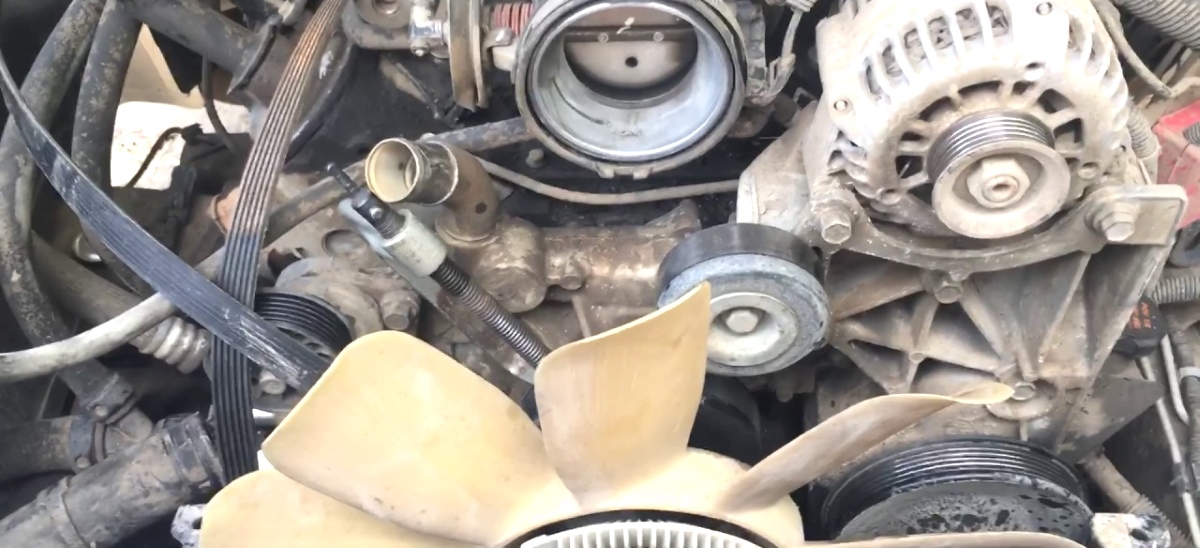 Radiator Fan Clutch – Repairs & Replacement in Hamilton
What does the radiator fan clutch do?
Car engines are cooled via the circulation of coolant through the engine block. The coolant reduces engine temperature by absorbing heat. It is then sent through an engine cooling system radiator where it loses heat to the atmosphere so that it can be resent to the engine. The radiator fan is used to remove heat from the coolant at an accelerated rate. It is only activated when the engine is warm and is controlled by the fan clutch.
Learn more about how the cooling system works
When the engine temperature is cool, the fan clutch disengages fan operation, preventing low engine temperatures from spinning the radiator fan (which consumes engine power, makes fan noise and would over cool the engine). When the engine temperature increases, it will re-engage the fan to prevent overheating. If the fan clutch fails, your car can be more prone to overheating, especially when the engine is under heavy load. This is because your radiator fan may not spin and the engine is not able to reduce the temperature of the coolant at a quick enough rate. For this reason, it is important to get the fan clutch replaced before your engine suffers damage due to overheating.
Symptoms of a bad fan clutch:
Increased engine temperature – A fan clutch that is stuck in a disengaged state will cause your engine temperature to be higher than normal. With a faulty fan clutch, this is most likely to happen while idling or when your engine is under a heavy load. These spikes of high engine temperatures can quickly come and go away according to driving conditions.
Overheating engine diagnostics and repairs in Hamilton
Decreased engine performance – Alternatively, the fan clutch can become stuck in an engaged position, causing the cooling fan to remain running at all times. This will cool the engine too much, resulting in an experience similar to driving your car on a cold, frosty morning. It will also consume to much engine power / fuel.
Loud noises coming from the engine – When the fan clutch is stuck in the engaged position, you may notice the sound of the fan at all times, even when idling. A damaged fan clutch can also produce loud scraping or clicking noises.
---
Radiator Fan Clutch Replacement in Hamilton
Is your car in need of a new radiator fan clutch? If so, we can help! At Grimmer Motors, our team of skilled mechanics can service, diagnose and repair all sorts of problems in your cooling system. If we find that the radiator fan clutch is causing your car to overheat or over cool, we can remove it and replace it with a new one.
For fan clutch replacement services in Hamilton, contact Grimmer Motors today!
Phone: 07 855 2037
Address: 998 Heaphy Terrace, Fairfield, Hamilton