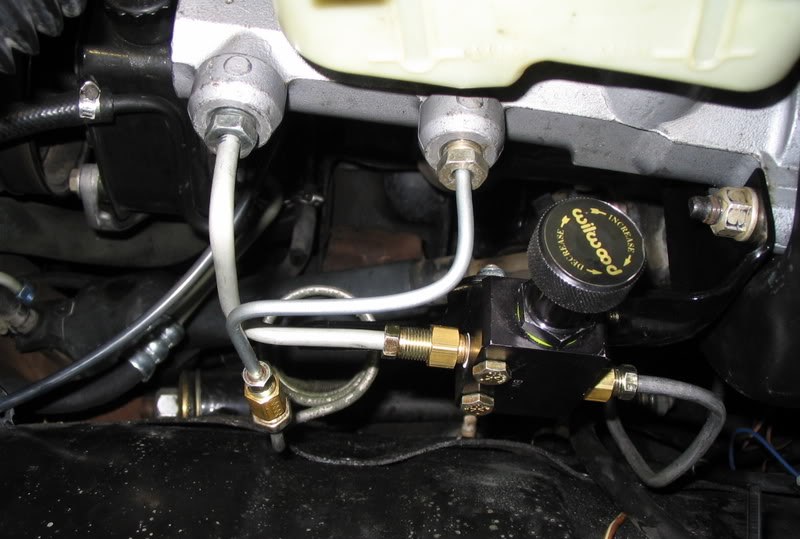 Proportioning / Combination Valve Repair & Replacement Hamilton
What does the proportioning valve do?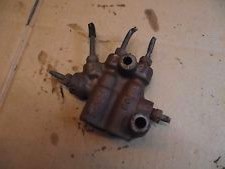 The proportional valve (or combination valve) is an important part of some ABS/braking systems. The proportioning valve is used to adjust rear brake pressure, preventing the wheels from locking up when the brakes are applied.
In vehicles with disc brakes on the front and drum brakes on the back, the proportioning valve allows for the drum brakes to engage before the disc brakes. The valve does not allow any pressure into the disc brakes until a certain pressure is reached. Having the front brakes engage first allows for safer, smoother braking. 
Causes of proportioning valve failure:
The proportioning valve sends a specific amount of brake fluid hydraulic pressure to your rear brakes. This allows them to function correctly. Worn seals or leaks can cause problems in the system, reducing the valve's overall effectiveness. 
Symptoms of a malfunctioning proportioning valve:
Rear-wheel locking – The most common sign of a failing proportioning valve is the rear wheels locking. When braking hard, you may notice that you have little or no control over the back of your vehicle.
Nose-diving – When the brakes are applied hard, the vehicle may lean forward. This can be due to the proportioning valve not working correctly.
ABS light on – If there is a problem with your brake pressure, the ABS light will turn on. A fault code will be stored on your car's computer which can be read with a diagnostic tool.
---
Proportioning valve repair & replacement in Hamilton
Do you think your proportioning valve is in need of replacement? If so, we are happy to help!
At Grimmer Motors, our reputable,  skilled and qualified mechanics are able to perform a proportioning valve replacement on your vehicle. This will allow for smoother, safer braking. We can also perform diagnostics on your car's ABS system with the latest scan tools. This lets us quickly identify issues, saving you time and money.
For reliable, experienced mechanics in Hamilton, contact Grimmer Motors today!
Please Note – we don't generally stock or supply just "parts only" for this service. We are a general automotive repair workshop. If you are able to bring your vehicle to us, we can diagnose the problem, find and fit the necessary parts, or organise the appropriate service for you.
Phone: 07 855 2037
Address: 998 Heaphy Terrace, Fairfield, Hamilton