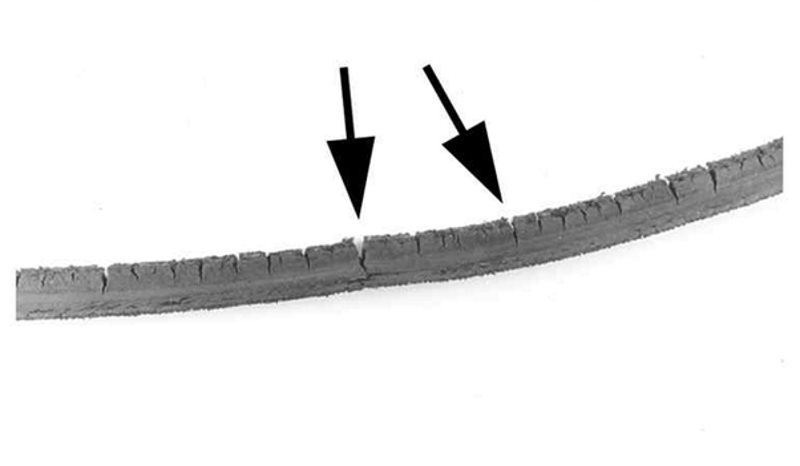 Power Steering Belt Cracked – WOF Repairs in Hamilton
What does the power steering belt do?
The power steering belt sits at the front of the engine and is usually powered by the crankshaft. It is responsible for driving the power steering fluid pump, which sends power steering fluid around your car's steering system, This allows for easier turning of the steering wheel.
The power steering belt is subject to wear over time. This can result in small cracks appearing around the belt. Most cars use a drive belt (or serpentine belt) that controls the power steering, as well as the alternator, water pump and air conditioning compressor. This means that if the belt breaks, a lot of different problems could occur.
Symptoms of a cracked or damaged power steering belt:
There are several common symptoms associated with a worn or damaged power steering belt. These include:
Squealing noises coming from the engine – A stretched or cracked power steering belt can become hard and brittle and produce loud squealing noises. These noises will be most obvious shortly after the engine starts or whenever load is placed on the belt.
Visible cracks on the belt – Upon inspection, you may notice visible signs of wear such as cracks, cuts or missing/damaged grooves.
Difficulty turning your steering wheel – When the power steering belt fails, your power steering system will not be able to function correctly. This will make it difficult to turn your steering wheel.
Problems with alternator, water pump and air conditioning – If your drive belt is failing, it will affect various other parts of your car. These issues can cause problems with battery charging, overheating and climate control malfunctions.
---
New Power Steering / Drive Belt Replacement in Hamilton
Is your car in need of a new power steering belt? If so, we can help! At Grimmer Motors, our team of experienced mechanics can thoroughly inspect your car's power steering system. If we notice that the power steering belt is cracked or damaged in any other way, we can replace it for you. A replacement drive belt / power steering belt will allow for improved steering and safety.
For new power steering belt services, repairs and diagnostics in Hamilton, contact Grimmer Motors today!
Phone: 07 855 2037
Address: 998 Heaphy Terrace, Fairfield, Hamilton