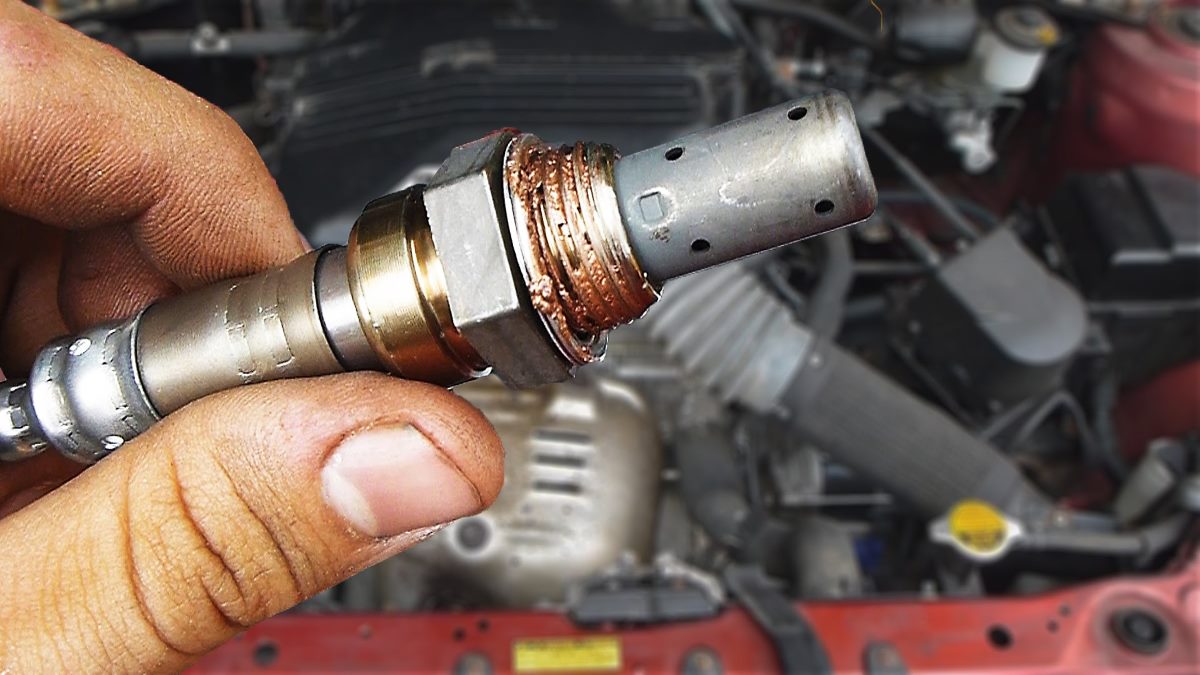 When to Replace the Oxygen Sensor – Signs & Symptoms
About the oxygen sensor:
Modern car engines rely on several sensors to regulate air and fuel levels, control emissions and monitor engine performance. Mounted on the exhaust manifold, the oxygen sensor is one of the most important sensors.
The oxygen sensor's job is to monitor how much unburnt oxygen is present in the exhaust as the exhaust fumes leave the engine. This information is then sent to your car's engine onboard computer, which determines if the air/fuel mixture is too rich (not enough oxygen) or too lean (not enough fuel). When the computer receives this information, it makes changes to engine operation to keep the car running correctly.
Learn more about how the oxygen sensor works
A failing oxygen sensor will cause your car to use a lot more fuel than normal. It may also lead to increased emissions, which in extreme cases can lead to your car failing its Warrant of Fitness.
When to replace the oxygen sensor?
When necessary, an oxygen sensor replacement will ensure that your car's engine operates smoothly without a reduction in fuel economy or loss of engine power. Generally, an oxygen sensor should last at for at least 100,000 km of use. However, if your engine is correctly maintained, it can last for much longer.
Oxygen sensors are not usually part of a car's maintenance schedule like oil, filters or a timing belt. Instead, drivers should look out for symptoms that point to a malfunctioning oxygen sensor.
Symptoms of a bad oxygen sensor:
Check engine light – A faulty oxygen sensor will often cause incorrect air/fuel levels in your engine. This will often result in the check engine light being triggered on your dash board.
Increased fuel consumption – Having a correct, consistent air/fuel ratio significantly improves fuel economy. If the oxygen sensor fails, the ratio will be incorrect and your engine will use more fuel than it needs to.
Loss of power – You may experience decreased acceleration or even stalling due to a faulty oxygen sensor. This happens because your engine is unable to burn fuel correctly.
Misfiring – A misfire is when your engine misses a process in its combustion cycle. Symptoms of misfires include backfiring, loud noises and increased exhaust emissions.
---
New Oxygen Sensor Installation in Hamilton
Is your car in need of an oxygen sensor replacement? If so, we can help! At Grimmer Motors, our team of experienced mechanics can examine, remove and replace a faulty oxygen sensor.
An oxygen sensor replacement will allow for significant improvements in fuel economy, saving you lots of money in the long run. It will also keep your engine running smoothly.
For new car oxygen sensors in Hamilton, contact Grimmer Motors today!
Phone: 07 855 2037
Email: office@grimmermotors.co.nz
Address: 998 Heaphy Terrace, Fairfield, Hamilton