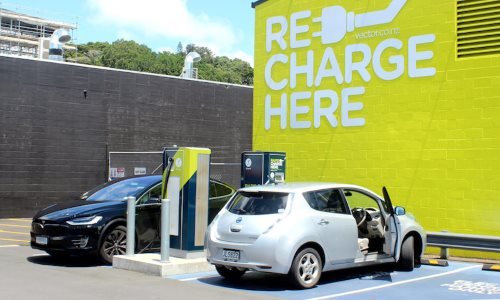 On June 13th 2021, the New Zealand government introduces subsidies to make electric vehicles (EVs) thousands of dollars cheaper. The government will also be placing a tax on new petrol/diesel vehicles entering the country, making them more expensive. The aim of this new incentive is to reduce the price gap between electric vehicles and fuel-powered vehicles.
How will the subsidy affect the price of electric vehicles in New Zealand?
Drivers who purchase an electric vehicle after 1st July will be able to get taxpayer-funded rebates of up to NZ$8,625 for new vehicles and NZ$3,450 for used cars. The subsidy will not be given to cars that cost $80,000 or more, meaning that buyers of most Teslas will not receive the subsidy. In order to qualify, the car must also have a safety rating of at least three stars.
How will these changes affect diesel and petrol vehicles?
From January 1st 2022, people who purchase a new petrol car will have to pay a fee of up to $5875 while those buying newly imported used cars may pay fees of up to $2875. These fees do not apply to the purchase of petrol/diesel vehicles that are used and already in the country. This is to protect lower-income families who rely on second-hand vehicles for transport.
How is the fee calculated?
The fee is based upon the emission levels of the vehicle being purchased. The higher the emissions, the higher the fee. For example, a new Toyota Hilux will cost almost $3,000 more. Lower emissions vehicles such as a Toyota Rav 4 will face very little to no fees. The revenue from these fees is expected to completely cover the costs of subsidising electric vehicles.
What is the purpose of these new rules?
These new rules are designed to encourage buyers to purchase an electric/hybrid vehicle instead of a petrol/diesel one. The subsidy helps to close the price gap between electric and petrol, offering buyers the incentive to opt for an electric variant of their preferred vehicle.
Why now?
The introduction of these rules follows reports that New Zealand is falling behind in reaching its goals. Countries such as the USA and Europe have seen a massive increase of electric cars on their roads. This increase has not been as present in New Zealand.
Who will be affected the most?
Unfortunately for farmers and tradespeople, their wallets will probably be hit the hardest by these new rules. This is because there are not that many electric options for trucks, utes and vans. However, Ford's recent announcement of a fully electric F-150 truck shows the potential of what can be achieved by electric vehicles in these sectors. With carmakers steadily introducing electric variants of all their vehicles, it won't be long now before buying electric is a much more viable and sustainable option for tradespeople.
---
Where to service electric vehicles in Hamilton
For several years, Grimmer Motors has been at the forefront of research, diagnostics and repairs for electric vehicles in Hamilton. Our cutting-edge diagnostic technology allows us to detect fault codes, as well as battery and charging issues as well as provide full servicing and repair options.
If you own an electric vehicle, or are thinking of buying one, feel free to contact us for advice, services or repairs.