What is a number plate?
In New Zealand number plates are vehicle registration plates that contain up to six alphanumeric characters, depending on the type of vehicle and the date of registration. To be allowed to drive on NZ roads motor vehicles and trailers must be registered and display the corresponding registration plate. Most plates are made out of aluminum with black embossed characters against a white retro-reflective background. Some personalised or older plates can be a different colour.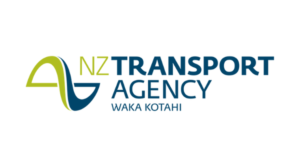 All number plates contain a silver fern security feature in the sheeting, that is unique to NZ. It is a reflective sheeting that if you turn your plate to a 15 – 30 degree angle it can be seen. This feature is to identify authentic plates from fake ones.
The plates issued from the Transport Agency are the only plates that are legal, number plates from anywhere else aren't acceptable.
Personalised Number Plates
Personalised number plates are a number plate with up to six characters and can include captions, messages, and slogans. Unlike ordinary number plates, when you purchase a personalised plate, you get the exclusive right to that set of characters. Your personalised plate can be transferred from car to car. 
To get a personalised number plate or see the availability of the number plate you want, visit KiwiPlates. 
Stolen number plates
Stolen number plates in New Zealand are a lot more common than people may think. Since 2011 the number of number plate theft has risen by 39%. When plates are stolen it is intentional and most commonly used for other crimes. Crimes include petrol drive-offs and burglaries. It is important that if you notice one or two of your number plates missing that you report it to the police.
Damaged Number Plates
Number plates mostly get damaged from them being hit by things or against objects. A very common cause of damaged number plates is either reversing into something or having someone reverse their towbar into your front number plate. If your number plate is too damaged to the point it can't stay in place or that the characters aren't clearly displayed then you will need to get it replaced.
Fitting new Number Plates
If you have just gotten a new personalised number plate it will need to be fitted to your car and the old number plate removed. Grimmer Motors can assist with fitting a new plate to your car. Whether that is for a personalised number plate, replacing a stolen plate, or a damaged number plate. 
When fitting a number plate to your car you need to be careful and position it right. There are NZTA laws and regulations about the position of a number plate and the visibility of your plate.  The number plate must be upright and all the characters must be displayed clearly. It is best to get a professional to fit your number plate as you can be fined and fail your Warrant of Fitness if it is incorrectly displayed. 
Number plate fittings service in Hamilton
Number plates are an important part of making your car road legal. In New Zealand, it is a legal requirement that your car's license plates (also known as registration plates or number plate) remain visible at all times. Number plates must be fixed securely, with all numbers and letters visible. To make sure your number plate fits the NZTA guidelines come into Grimmer Motors. 
At Grimmer Motors we are able to fit your number plate. Whether that is fitting a new/ personalised or replacing a damaged number plate. Don't wait to be fined and get your number plate fixed today at Grimmer Motors.