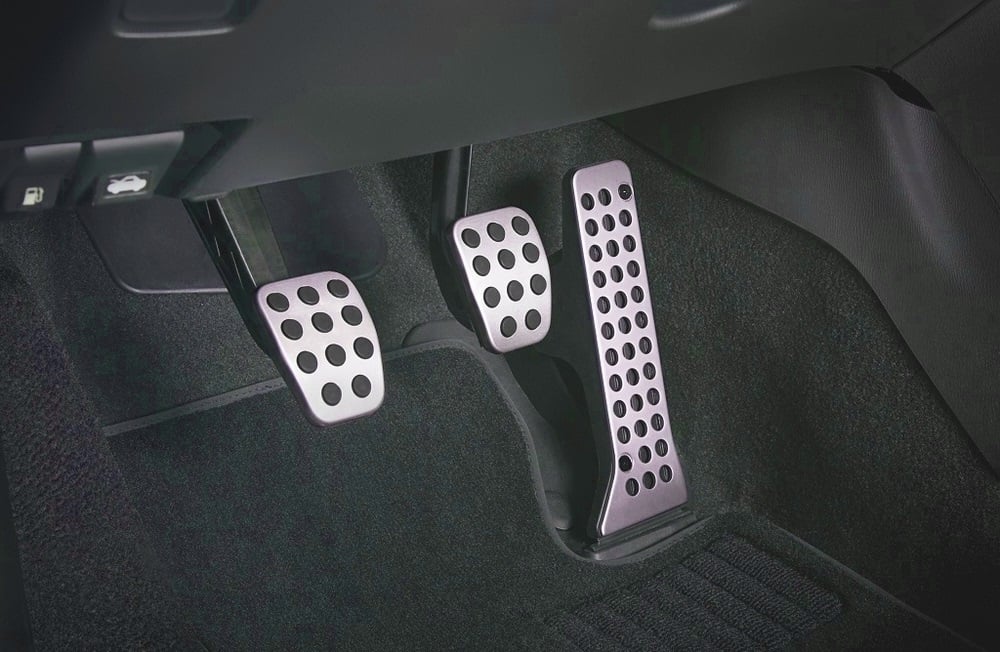 Noisy Clutch – Inspection & Repair
About the clutch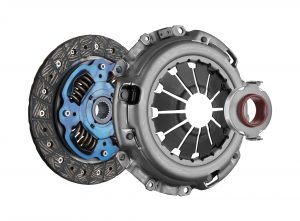 The clutch is what creates the connection between the engine and transmission in a manual vehicle.
The inside of the clutch consists of several parts. These include the clutch thrust bearing, the pressure plate, the clutch plate/disc and the flywheel. The pressure plates push the clutch plate against the flywheel. This keeps your vehicle in gear by creating a connection with the engine. The clutch plate is released from the flywheel when the clutch pedal is pushed down.
What causes clutch noise?
Clutch noise is usually caused by a worn or damaged clutch component. Like all moving parts, the clutch can wear over time. Incorrect use of the clutch can significantly increase the wearing of your clutch components, therefore we suggest that you use the clutch sensibly.
Below are some common problems that can cause noise to come from your clutch:
Worn clutch thrust bearing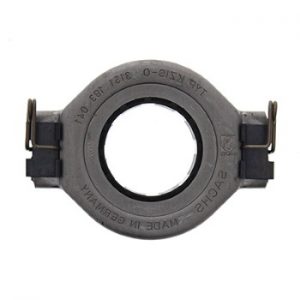 The clutch thrust bearing pushes against your clutch when the pedal is pressed down. This causes the clutch to disengage. It is controlled by the clutch fork/arm. A worn clutch bearing can reduce the effectiveness of your clutch system, meaning it will be harder for your vehicle to change gears or stay in gear.
This bearing is the most common cause of clutch noises. It can become worn over time, producing a rattling or squeaking noise. This noise will be most obvious when the clutch pedal is pressed down.
Worn clutch pressure plate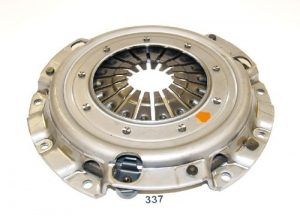 The clutch pressure plate pushes against the clutch disc, allowing it to make contact with the flywheel. High levels of friction can cause the pressure plate to warp or bend. This often results in a shaking or chattering noise coming from your transmission.
A damaged pressure plate may not be able to apply even pressure to the clutch disc. This can cause your clutch to slip and struggle to change gears.
Clutch pedal in need of lubrication
If your clutch pedal needs to be lubricated, it can produce a squeaking noise when pushed down. Applying grease to the clutch pedal spring and pivot point should stop it from squeaking.
---
Noisy Clutch Inspection & Repair in Hamilton
A noisy clutch can point to a damaged, thrust bearing, clutch disc, pressure plate or another clutch component. These components should be replaced before they cause more damage to your clutch or transmission system.
At Grimmer Motors, our mechanics are skilled in clutch diagnostics and repairs. This allows us to quickly determine what is causing noise in your clutch and replace the failing component.
For speedy, accurate and reliable clutch repairs and replacements in Hamilton, contact Grimmer Motors today!
Phone: 07 855 2037
Email: office@grimmermotors.co.nz
Address: 998 Heaphy Terrace, Fairfield, Hamilton