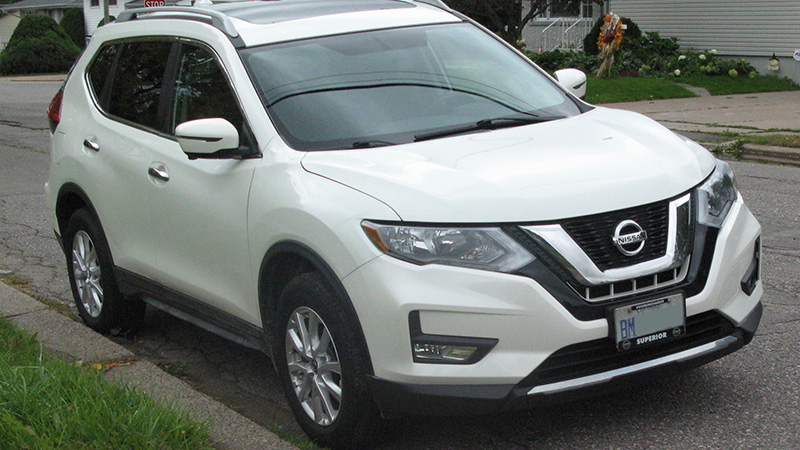 Nissan Rogue Hybrid Problems Hamilton
What are the problems with the Nissan Rogue Hybrid? 
The Nissan Rogue Hybrid first  arrived on the market in 2017, and was discontinued after three years. During that time, reviewers were positive about the Rogue Hybrid's fuel economy and style. The car appears to have had relatively few problems – however, as with all hybrid vehicles, it's a good idea to keep an eye on the Nissan Rogue Hybrid's battery life. Some of the problems you may encounter with the Rogue Hybrid are discussed below.
Nissan Rogue Hybrid 2017
Among the few complaints motorists had about this hybrid in 2017 were problems with noisy brakes. Additionally, there were some issues with the car's warning system lights coming on unnecessarily.
Troubleshooting: If you are having any problems with your hybrid brakes, don't hesitate to take your car to a qualified mechanic today. If the underlying cause of your squeaky or noisy brakes is not addressed, you may end up causing damage to the rest of your vehicle by driving. The Nissan Rogue Hybrid has a regenerative braking system, commonly used in hybrid vehicles. Read on for more information about this type of braking system and signs something may be going wrong.
If you think your car's hybrid warning lights are coming on for no reason, take it down to a mechanic today. If you would like to know more about hybrid system warnings,  you may find this article helpful.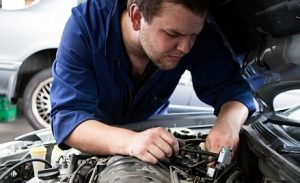 Nissan Rogue Hybrid 2018
Drivers reported problems with this car's battery and braking system. Warning signs something is up with your battery include:
Your battery charge suddenly dropping, or going up and down unexpectedly
Warning lights coming on
Increased fuel use
Troubleshooting: If you believe you need a change of hybrid battery, take your car down to your mechanic today to discuss your options. At Grimmers Motors we can perform diagnostic tests on your hybrid battery to help you identify exactly what is happening. You might find that either replacement or reconditioning is suitable for your car.
Your Nissan Rogue Hybrid battery should last about eight years. However the actual battery life will depend on the amount of use your vehicle has. You may be able to prolong battery life by taking your car to the mechanic for a check-up at least once a year, and taking other steps – such as keeping your car under cover in winter. Read on for tips on how to preserve your hybrid battery life .
Nissan Rogue Hybrid 2019
There have been few complaints for this year.
Nissan Rogue Hybrid Problems Hamilton
If you have any issues with your Nissan Rogue Hybrid battery, or any other aspect of your car, take it down to Grimmer Motors today – for prompt, reliable and professional service from our friendly and experienced team.
Phone: 07 855 2037
Address: 998 Heaphy Terrace, Fairfield, Hamilton