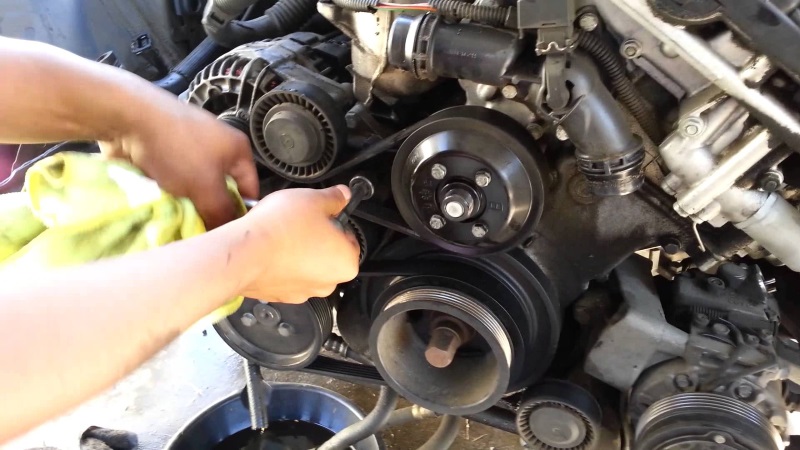 New Engine Drive Belt Hamilton
Why a new engine drive belt is important:
The drive belt (also known as the serpentine belt or v-belt) is a rubber belt located next to your engine. Its role is to connect components such as the alternator, power steering system and air-conditioning system to the engine's crankshaft. This allows for the effective transfer of rotational energy. 
If the drive belt fails, none of the above parts will function correctly.  If the alternator is unable to provide your battery with power, the car will not be able to start. Your steering wheel and air-conditioning may also behave differently
In some vehicles, the drive belt also powers the water pump and radiator cooling fan. For this reason, it is also referred to as the "fan belt". In this case,a broken drive belt could damage your car's cooling system, resulting in overheating and serious engine damage.
Causes of drive belt damage:
Cracked drive belt – Due to the high amounts of heat present in the engine, the drive belt can become cracked over time and eventually snap. This can cause serious damage to your car.
Drive belt tensioner failure – The drive belt tensioner is used to apply a constant level of tension to the drive belt. If it fails, your car's drive belt will not work correctly. 
Symptoms of damaged drive belt:
Difficulty turning steering wheel – If your power steering system isn't working, because your power steering belt is slipping your steering wheel will require more force to turn. 
Squealing noises from engine – This is cause by a worn pulley on your drive belt. The sound often gets worse as you accelerate and rev your engine. This is often very embarrassing as it draws unwanted attention to your vehicle and you. The friction of the belt slipping will also overheat and damage the belt and pulley.
Battery warning light – The battery warning light or Check Engine Light (CEL) may appear on your dash, informing you that your vehicle isn't charging properly. Eventually, your battery may run out of charge, preventing you from starting your vehicle.
High engine temperatures – In engines where the drive belt works with the water pump and cooling fan, a failed driving belt may cause your vehicle to overheat. This can cause very expensive engine repairs or the need for another engine!
What to do if your engine overheats >
---
New Drive / Serpentine / Fan / Power Steering Belts in Hamilton
At Grimmer Motors, our skilled and qualified mechanics can install a new drive belt into your vehicle. This will allow for your alternator and electrical components to work correctly. 
For the best quality and installation of a new drive belt in Hamilton, contact Grimmer Motors today!
Phone: 07 855 2037
Email: office@grimmermotors.co.nz
Address: 998 Heaphy Terrace, Fairfield, Hamilton