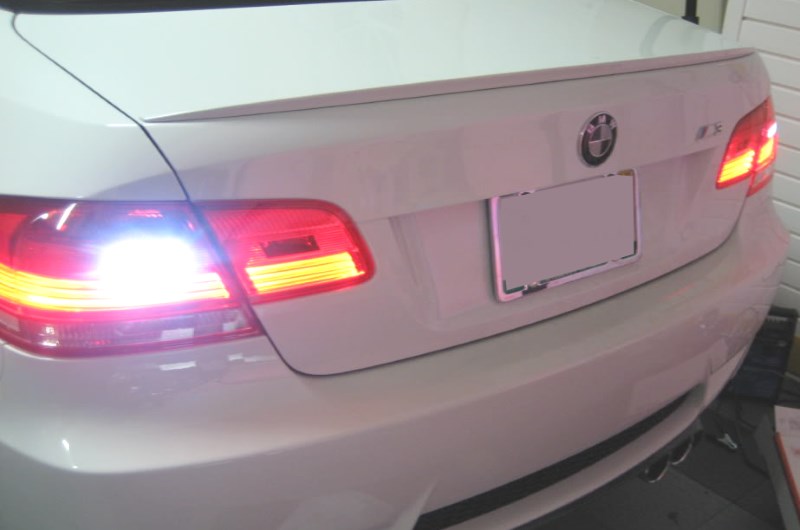 New Car Reverse Lights & Repairs Hamilton
About car reverse lights:
When your car's transmission is put into reverse, two bright car reverse lights will illuminate from the back. Car reverse lights allow others to see when you are reversing, and helps to light the area that you are reversing into. This increases safety by allowing other drivers and pedestrians to predict where your car is going and prevent accidents from occurring. 
Sometimes, your car's reverse lights can cease to function correctly. This can be due to:
The car reverse light bulbs needing a replacement.

Problems occurring in the car reverse light wiring

A fuse for the car reverse light could be blown

Damage to the lenses that cover the reverse lights.

Physical damage to your car lights (due to an accident or collision)
Failed Warrant of Fitness due to damaged reverse lights?
In New Zealand, it is a legal requirement for all cars to have two fully functional reversing lights. If your car's reversing lights are not functioning properly, your vehicle may be at risk of failing its next Warrant of Fitness (WOF). 
Common reasons for your car's reverse lights failing a Warrant of Fitness include:
One or more lights are not lighting up or staying lit when the car is in reverse. This can be caused by a blown bulb or faulty wiring.

One or more lenses being damaged, allowing moisture or dirt to enter. In this case, the lens will need to be replaced or repaired.

The bulbs have become dim or lenses faded, resulting in reduced visibility. This usually means that the bulbs or car reverse light lenses are due for replacement.

The car reverse lights continue to illuminate even when the can is not in reverse. (Usually due to faulty wiring or car reverse light switch fault).
Learn more about WOF requirements for reverse lights >
---
New Car Reverse Light Installation & Repair in Hamilton
Is your car in need of a reverse light replacement or repair? If so, we can help!
At Grimmer Motors, we can service and repair your car's reverse lights. This will allow the lights to function correctly and improve the safety of your vehicle. We can replace bulbs and fuses, fix wiring issues and replace damaged lenses as well as other parts.
Additionally, we also offer repairs and replacement for all other types of vehicle lighting.
For reliable car reverse light repairs and replacement in Hamilton, contact Grimmer Motors today!
Phone: 07 855 2037
Address: 998 Heaphy Terrace, Fairfield, Hamilton