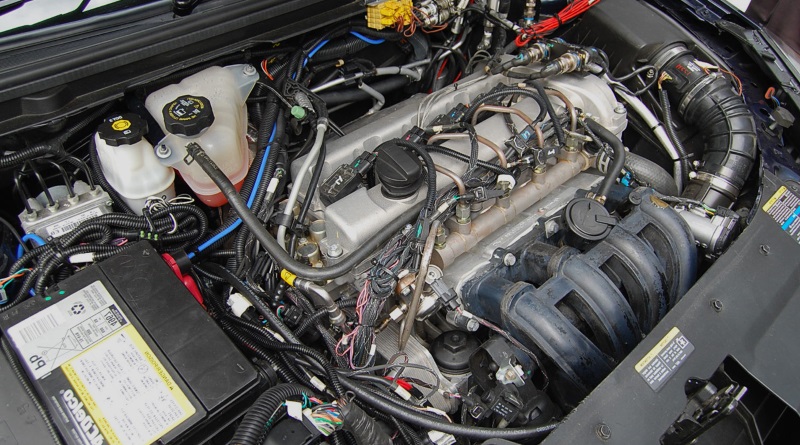 New Car Engine Hamilton
About engine installation:
The engine is the heart of your vehicle and provides it with the necessary power to drive.  This means that if the engine fails, you won't be able to drive your car anywhere. When the engine fails, the car's owner has three options; get the engine fixed, get the engine replaced, or buy a new vehicle. 
Overheating, snapped cambelts and oil leaks can leave an engine seriously damaged. This means that there will be huge labour costs involved in fixing the engine. Often, customers will choose to get new engines installed into their vehicles. This is because it is usually cheaper than repairing each individual engine component. 
The cost of an engine replacement varies depending on your vehicle type, required engine and necessary hours of labour and whether it new or secondhand. Generally most engine replacements are secondhand with an engine chosen with similar kilometers traveled to the original engine. This is due to the cost of a new engine often being worth more than the car. 
Engine repair vs replacement >
When do you need an engine replacement?
A new engine replacement is necessary when the car's current engine is failing or unable to work. Common signs of a dying engine include:
Physical damage to valves, cylinder heads

and

other engine components

Loud noises and excessive vibration coming from the engine

Larger amounts of exhaust smoke

Excessive engine oil

leaks

 

Constant engine overheating
How to avoid needing a new car engine:
Preventative maintenance is the key to extending the life of your car engine and preventing it from breaking.
Oil changes – Changing your oil and oil filter at least once per year will keep the various moving parts of your engine in good condition. We recommend that you get your oil changed every 10,000 km.
Cambelt / timing belt – The cambelt should be changed every 100,000 km. This helps prevent the belt from snapping and causing serious damage to your engine. 
Cooling system – A healthy cooling system means a healthy engine. The cooling system stops your engine from overheating by circulating coolant through your engines radiator. Coolant should be replaced every 50,000 km. 
Not letting the engine overheat – If your engine begins to overheat, you can avoid expensive damage by pulling over to the side of the road immediately and getting your car towed. 
---

New Engine Installation in Hamilton
At Grimmer Motors, we can replace the old, broken engine with a new engine or secondhand) engine. When you bring your car in, our knowledgeable, trusted mechanics can discuss various options with you, allowing you to make the best, most cost-friendly choice.
For new engine swaps and secondhand engine swaps in Hamilton, contact Grimmer Motors today!
Phone: 07 855 2037
Address: 998 Heaphy Terrace, Fairfield, Hamilton