New Car EGR Temperature Sensor in Hamilton
What is the EGR temperature sensor?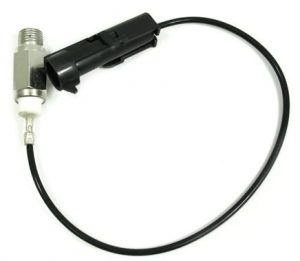 Your car's exhaust gas recirculation (EGR) system is an important emission control system that allows gases to be sent back into your engine via the intake manifold. The gases are then re-burnt, allowing for a decrease in harmful emissions.
The EGR temperature sensor works together with the EGR vacuum solenoid to control the flow of exhaust gases through the EGR system and back into the engine. As its name suggests, the EGR temperature sensor monitors temperature and sends the data to your car engines onboard computer. The car engine computer will then make changes to the flow of exhaust gases to optimise exhaust emissions, engine performance and fuel economy, as well as avoid engine / EGR temperature overheating. 
If the EGR temperature sensor encounters problems, your EGR system will not be able to function properly. This can affect your engine's performance, increase emissions or cause serious engine damage over time (due to overheating).
Symptoms of a faulty EGR temperature sensor:
Reduced engine performance – A faulty EGR temperature sensor can affect your engine's ability to correctly burn fuel. This can lead to reduced engine power, decreased fuel efficiency and increased emissions.
Overheating – Problems with your car's EGR temperature sensor can lead to engine temperatures rising. This happens due to problems with the flow of the exhaust gas. If you suspect your car's engine temperature is rising, keep an eye on the temperature gauge and pull over if the level continues to increase. Driving with an overheating engine can cause serious engine damage and should be avoided.
What to do if your car is overheating >
Check engine light – A broken EGR temperature sensor can lead to your car's engine light coming on. This usually happens due to the EGR system affecting your engine's air/fuel ratio and triggering one of the sensors. 
---
EGR Temperature Sensor Replacement in Hamilton
Is your car in need of a new EGR temperature sensor? If so, we can help!
At Grimmer Motors, our skilled mechanics can easily diagnose problems in your car's EGR system. If the EGR temperature sensor is proven to be the problem, we can provide high-quality repairs and replacement.
A new EGR temperature sensor can help with engine issues as well as reduce emissions. For new EGR temperature sensors in Hamilton, contact Grimmer Motors today!
Phone: 07 855 2037
Email: office@grimmermotors.co.nz
Address: 998 Heaphy Terrace, Fairfield, Hamilton