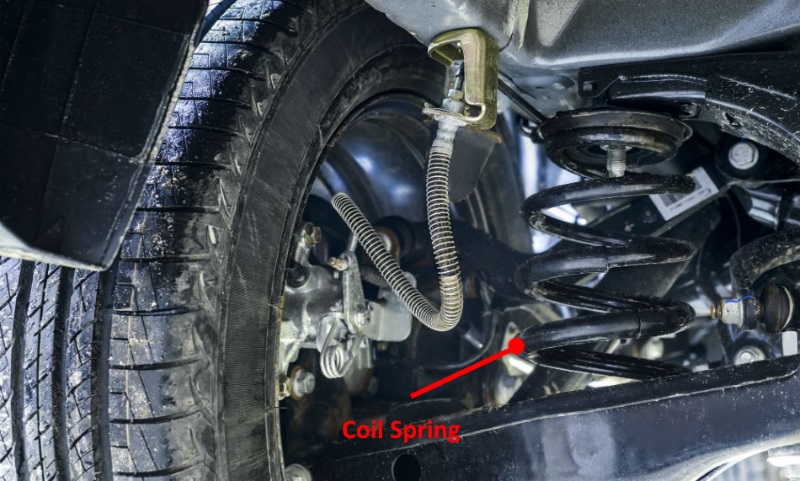 New Car Coil Springs Hamilton
What do coil springs do?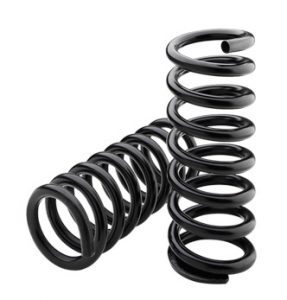 Car coil springs (or car suspensions springs) are made with wide gap coils that compress to absorb impacts when your car is driving over rough, bumpy or uneven surfaces. This maximises your car's contact with the ground, allowing you to have much more control over bumps and cornering. 
It is important that your car's coil springs are kept in good condition alongside the struts, shocks, bushings, sway bar links, and the rest of your car's suspension system. This is because suspension-related issues can affect your car's ability to absorb bumps, drive smoothly and pass a Warrant of Fitness (WOF).
Learn more about how coil springs work >
Symptoms of coil spring damage:
In most cases, car coil springs will last the life of your vehicle. However, they can be prone to wear, corrosion and cracks over time. Common symptoms of bad car coil springs include:
Car leaning to one side – A worn, sagging suspension coil spring can collapse under the weight of the vehicle. When it collapses, the car will lean to one side.
Longer recovery time from bumps – A good car suspension coil spring helps to prevent the car from excessively bouncing by applying the correct spring tension to the suspension system. In the event that a spring fails, your car may bounce for a longer due to a weak spring after driving over bumps. 
Car "nosediving" and hitting the ground – Weak car suspension coil springs can cause your car to "bottom out" over bumps or for the car chassis / body to hit the wheels or make contact with the ground while braking heavily. This can result in damage to important suspension, engine and transmission components located under the vehicle.
How important is a car are new 

coil / suspension

springs?

Correctly working car coil springs are vital to your car's ability to absorb bumps. They allow for a smoother, less bumpy ride.

If your car's coil springs are not working correctly, the car may make contact with the ground more often. This can cause serious damage to other suspension, engine and transmission components. For this reason, we recommend that you have them replaced sooner rather than later, because as more damage is caused, the cost of repair will go up.
---
New Car Suspension Coil Springs in Hamilton
Is your car in need of new car suspension coil springs? If so, we can help!
At Grimmer Motors, we can provide you with high-quality car coil springs that will last the test of time. Our experienced, trust worthy and reputable mechanics can remove your old, faulty car coil spring and replace it with a new car coil spring. This will allow for smoother, less bouncy, and safer driving.
For all you new car coil / suspension spring replacement in Hamilton, contact Grimmer Motors today!
Phone: 07 855 2037
Email: office@grimmermotors.co.nz
Address: 998 Heaphy Terrace, Fairfield, Hamilton