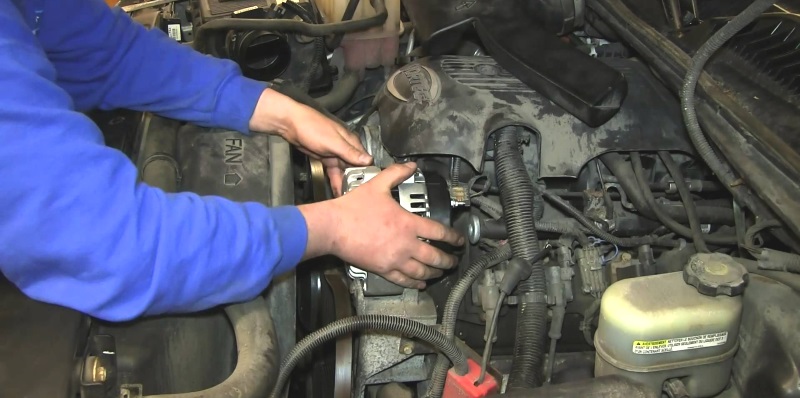 New Alternator Hamilton
What does the alternator do?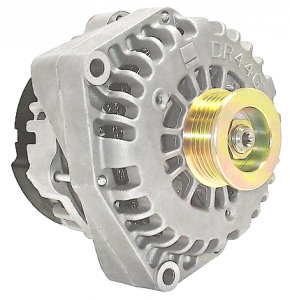 The alternator is an important component in modern cars. Its role is to provide power to the battery and keep it charged, allowing for the starter motor, ignition, and electrical accessories to work properly.
Alternators generate energy using magnetism. The alternator's rotor spins rapidly, causing the magnetic components to create a magnetic field. This field then creates voltage inside the stator. Finally, the alternator diodes convert this AC energy into DC energy (which is what the battery is powered by). It is then sent to the battery in order to power electrical components in your vehicle.
Learn more about what the alternator does >
When do I need a new alternator?
The alternator can fail without warning, resulting in your battery not being able to charge. However, the following signs may indicate that the alternator needs replacing:
Dimming headlights – You may notice that the brightness of your car's headlights is changing. This is a direct result of the alternator struggling to provide the cars electrical system and headlights lights with power. 
Burning smell – Damaged alternator/battery wiring can give off a strong burning smell. The connections between the battery and alternator are vital and the system will fail if the wiring becomes damaged.
Battery warning light – A battery warning light may appear on your car's dash. This is your car's way of telling you that the battery isn't charging properly. 
As the state of the alternator deteriorates, you may find that your battery isn't being charged. This may result in your car engine being hard to start or not starting at all.
How long does an alternator last?
The alternator should last for at least 100,000 km of use. Some alternators can last for shorter or longer amounts of time depending on the quality of the part, conditions of surrounding components and how many electrical accessories the alternator has to provide power for.
When the alternator fails, it will need to be repaired or replaced. The costs of this service vary depending on the condition of the alternator and the cost of a new alternator or new alternator parts such as a new rectifier or new voltage regulator.
---
New Alternator Installation in Hamilton
Is your car's battery struggling to hold a charge? If so, the alternator is likely the cause of the problem or your cars battery is starting to fail. 
At Grimmer Motors, we can perform a detailed inspection of your alternator and car battery, determining if either needs replacement. If the alternator does need to be replaced, we can remove the old one and install a new one. This will allow for improved battery performance.
For the installation of brand new alternators in Hamilton, contact Grimmer Motors today!
Phone: 07 855 2037
Address: 998 Heaphy Terrace, Fairfield, Hamilton