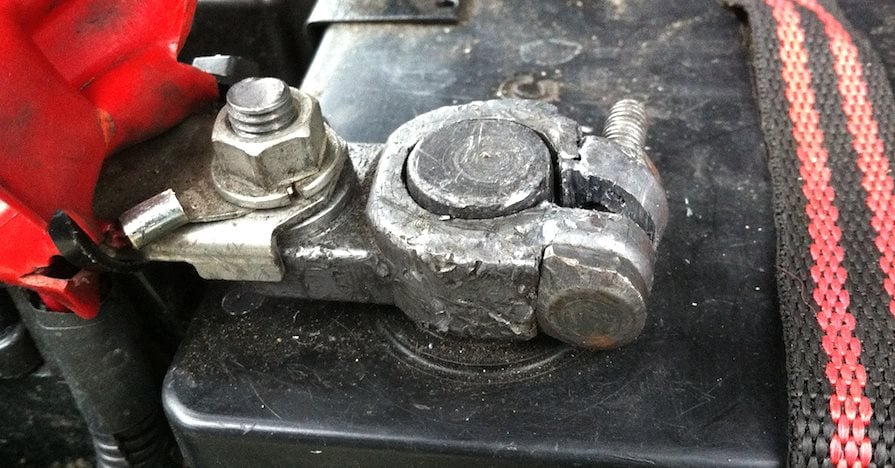 Loose Battery Terminals – Repair & Servicing in Hamilton
About battery terminals: 
Every car battery will have a negative and positive terminal. Battery terminals are usually made of lead, which offers high conductivity and low electrical resistance. 
These terminals are the first point of contact between the battery and your car's electrical system. This means that if they become loose or fail, electricity may not be able to reach important parts of your vehicle. Sometimes, the terminals can become loose from the cables. This can cause not enough electricity to enter the rest of your car, causing symptoms similar to a flat battery.
Other common causes of terminal failure include corrosion, rust, or physical damage to the terminal.
What causes battery corrosion?
Symptoms of loose battery terminals:
Car will not start – If the cable has completely come loose from the terminal, the battery will not be able to send power to your car's ignition upon startup. This will prevent your car from starting.
Battery dies quickly – If the battery terminals have a poor connection, the rest of your charging system will not be able to feed power back into the battery. This can cause the battery to run flat quickly.
Battery warning light – If your car's charging system is struggling to transfer power to your car battery and the rest of your car, the battery light may appear on your dash. This is your car's way of warning you that there is insufficient power. 
Battery warning light diagnostics >
---
Battery Terminal Tightening & Repair in Hamilton
Does your car have loose battery terminals that need tightening? If so, we can help!
At Grimmer Motors, one of our qualified and skilled mechanics can easily tighten your car's battery terminals. This will allow for improved battery performance and reduced risk of your car not starting when you need it the most. We also offer car battery replacement and alternator / charging system repairs. If your car battery has corrosion, we are happy to clean it too.
For batter terminal cleaning, repairs, tightening and replacement, contact Grimmer Motors today!
Phone: 07 855 2037
Email: office@grimmermotors.co.nz
Address: 998 Heaphy Terrace, Fairfield, Hamilton