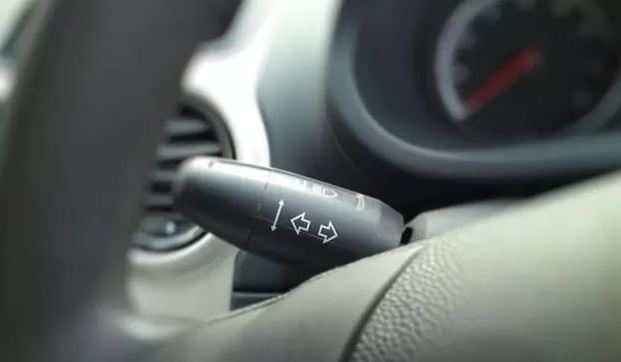 Indicator Bulb/Lens Replacement
About indicator bulbs and lenses: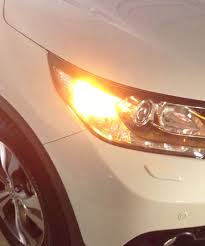 Your car's indicators play an important role. They allow you to tell other drivers where you are going. Inside each indicator is a bulb and a lens.
When the indicator is activated, the bulb will light up and flash intermittently (around once per second). The lens covers the bulb, giving the indicator its orange in colour.
Causes of indicator problems:
Blown Indicator Bulb – if one of your indicator bulbs is blown, your vehicles "indicator flasher unit"  detects this and flashes your indicators faster to warn you of the problem. For example, normally your left and right turn indicator bulbs should flash at around once per second. If you have a blown bulb or an open circuit from damaged wiring your  left or right turn indicator bulbs may flash at twice the speed (around 1/2 a second)
Open or Short circuit in the indicator wiring –  if there is a permanent or intermittent break or open circuit in the indicator wiring circuit then you may notice your indicators flashing faster (twice the normal speed) than usual.
Failed indicator flasher unit – this unit controls the flashing of the indicators. If it is faulty then either your indicators will not work at all, may work intermittently or may flash in unusual ways.
Wrong sized indicator bulb – if the wrong wattage of indicator bulb is fitted to your left or right turn indicators  in the front or rear indicators, then this can cause problem for the "indicator flasher unit" which may not be able to flash your indicators correctly.
Dim bulb – Poor wiring connections over time, can cause the indicator bulb will stop shining as brightly. This will result in reduced visibility.
Blown fuse – All of your car's lighting components are controlled by fuses. A blown fuse can cause your indicator lights to stop working altogether.
Oxidisation – The lens can become foggy, reducing the clarity of the bulb that sits behind it.
Physical damage – An impact can damage or crack the indicator light. In this case, the whole light may need to be replaced.
Why replace indicator components?
Your vehicle's indicators are an important safety feature. They allow other cars to know when you are turning. If your indicators don't work, you and your vehicle will be more at risk of serious accidents.
Also, a functioning set of indicators is needed for your vehicle to be able to pass its Warrant of Fitness (WOF).
---
Indicator light repair/replacement in Hamilton
Whether it's a fuse, indicator flasher unit, wiring issue, bulb replacement or a lens replacement, our team of skilled, experienced mechanics can fix all sorts of lighting-related problems in your vehicle.
For honest, fast, reliable mechanics in Hamilton, contact Grimmer Motors today.
Phone: 07 855 2037
Address: 998 Heaphy Terrace, Fairfield, Hamilton