Free Car Wash with any Service, Inspection or Repair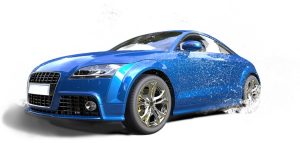 At Grimmer Motors, you can take advantage of a bonus eco friendly car wash with any service, warrant of fitness, inspection or repair. This will keep your car looking shiny and new!
For the best chance of receiving a FREE car wash & vacuum, simply make sure you drop your vehicle off before 8:30 am and leave it with us until at least 2:30 pm. This will allow us to make time for your vehicle to be washed and vacuumed.
What does the basic free car wash consist of?
Exterior car wash – We use environmentally friendly car wash products to do a basic clean of the exterior of your car, removing most dirt, grime, mold and other marks. We aim for the water from the car wash to go into our purpose built "grease traps" to help prevent the waste water going into the storm water system. Grimmer Motors then pays to have these grease traps emptied each year and the waste disposed of in a more environmentally friendly way than it going into the storm water drainage system.
Tyre shine – We can then clean your car's tyres, making them shine like new.
Dashboard polish – Your car's interior dashboard will be dusted and polished, helping it will look like new again.
Interior vacuum – A basic interior vacuum removes crumbs, dust, and dirt from the inside of your vehicle. In the future we aim to power the vacuum cleaner off solar power and batteries.
How to get a free car wash:
To be eligible for a free car wash, simply let us know when you book your appointment,  Although we try to wash every car that comes in, priority will be given to customers who bring their car in before 8:30 am and leave it with us until at least 2:30 pm.
At Grimmer Motors, we provide our customers with high-quality car repairs and services. This makes us the longest serving and among the most trusted mechanics in Hamilton. Contact us today to book your next service/repair and take advantage of a bonus car wash, as well as several other special offers.