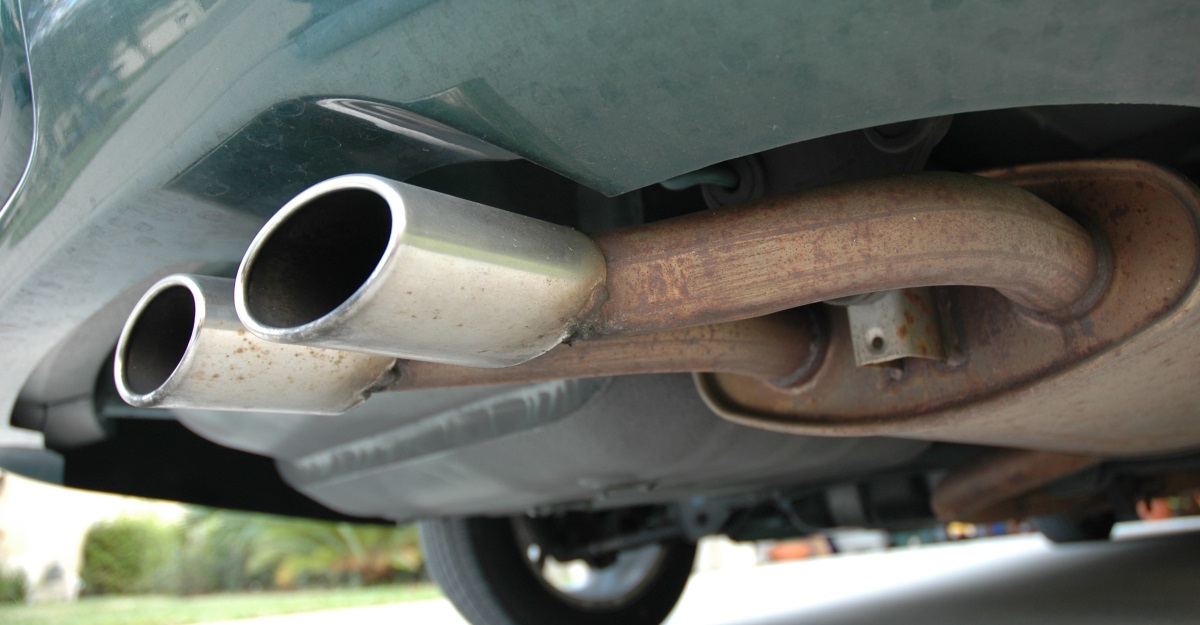 Failed WOF for Exhaust Noise – Repairs in Hamilton
Exhaust systems can create a lot of noise. For this reason, they are fitted with equipment such as a catalytic converter or muffler to allow for quieter operation. Sometimes, these components can fail or become damaged. The result of this is often a loud noise coming from the exhaust pipe.
Cars with noisy exhausts are more likely to fail their Warrant of Fitness. This is because as well as making a lot of noise, the exhaust may be leaking an excessive amount of emissions.
Learn more about exhaust WOF requirements in New Zealand
Causes of exhaust noise:
Sudden impacts while driving – The most common cause of exhaust noise is hitting debris such as large stones while driving. This can damage exhaust components, causing them to perform incorrectly.
Damaged muffler – The muffler is designed to reduce noise coming from your exhaust. When the muffler is damaged, the engine will operate more loudly than normal. Sometimes the join between the exhaust pipe and muffler will crack allowing exhaust gases and excess noise to escape.
Muffler repairs in Hamilton
Damaged catalytic converter – The catalytic converter significantly reduces exhaust emissions as you drive. Problems with the catalytic converter can result in a louder engine as well as other problems like a check engine light, increased misfiring and reduced engine performance.
Catalytic converter repairs in Hamilton
Exhaust manifold problems – The exhaust manifold collects emissions from your engine's multiple cylinders and routes them towards the catalytic converter. Damage to the manifold can result in leaks, which can affect engine performance as well as increase noise.
Exhaust manifold repairs in Hamilton
Damaged seals or gaskets – Your exhaust system uses several seals and gaskets to hold components in place. Over time, these seals and gaskets can wear, resulting in leaking and instability.
Is it safe to drive with a noisy exhaust?
A noisy exhaust can be concerning because it often points to a leak in the exhaust system. When the exhaust system leaks, harmful fumes can find their way into your car's cabin. Exposure to these fumes can cause headaches as well as other health issues. For this reason, it is best to get the problem looked at.
Exhaust WOF Repairs Services in Hamilton
Have you failed your Warrant of Fitness for an exhaust problem? If so, we can help! At Grimmer Motors, our team of skilled mechanics can service and examine your exhaust system, repairing any issues which are causing your vehicle to fail its Warrant of Fitness. An exhaust repair is great for your car, as it:
Reduces emissions
Improves fuel economy
Improves engine performance
Reduces loud exhaust noises
For exhaust repairs in Hamilton, contact Grimmer Motors today!
Phone: 07 855 2037
Email: office@grimmermotors.co.nz
Address: 998 Heaphy Terrace, Fairfield, Hamilton