Why is servicing important to diesel vehicles?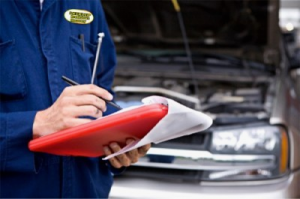 Diesel powered cars, utes or vans with diesel engines require routine servicing in order to remain in good condition. Servicing and oil changes should be conducted on your diesel-powered cars, utes or van once a year or every 10,000 km.
What happens if you don't change the oil >
Diesel engines are known for their longevity, and with the right care, can easily outlast a petrol engine and continue working for decades. Regular maintenance improves the running conditions of your diesel engine car, ute or van, helping it to work correctly for longer. The most basic of diesel car, ute or van service will consist of:
A diesel engine oil change.
A new diesel engine oil filter replacement.
Topping up of essential fluids such as automatic transmission fluid, power steering fluid, and diesel engine coolant.
A visual inspection of the diesel engine cooling system, tyres, air filter, cabin filter and other filters.
Adjusting tyre pressure if necessary.
New diesel engine fuel filter(s)
and much more
Symptoms of diesel engine car, ute or van due for service:
When your diesel car is due for service, you may notice the following things:
Service Sticker Expired – The service sticker on the windscreen will show the date or kilometers (or both) when the diesel engine service is due.
The diesel engine oil is a black or dark brown colour – Oil degrades over time and needs to be replaced with every service. In a diesel the oil often goes very black with carbon / soot. If the oil not replaced, serious engine damage may occur.
The service light is on – Many modern cars have dashboard lights that will illuminate when your car is due to be serviced. If this light appears on your dash, we recommend that you get the vehicle serviced as soon as possible.
Your car is behaving differently – A service is a good way to have problems in your car diagnosed and fixed. When a mechanic services your car, it gives them the opportunity to thoroughly inspect various components for problems.
Servicing for Diesel Cars, Vans & Utes in Hamilton
Diesel engine car, ute or van require a different approach to servicing than petrol vehicles. This is because of their different engine and filter configurations. When you get your car serviced with Grimmer Motors, this isn't a problem.
Our experienced, qualified and talented mechanics can service a wide range of:
diesel small car service
diesel large car service
new diesel car under warranty – log book diesel service
diesel utility vehicles service / diesel ute service
diesel van service
diesel 4×4 service
diesel people mover service
diesel SUV service
diesel Four Wheel Drive vehicles service / FWD service
diesel hybrid service
Our services come in several different packages, allowing you to choose the level of service that is best for your diesel engine car, ute or van.
For reliable diesel diesel engine car, ute or van servicing in Hamilton, contact Grimmer Motors today!